Vince McMahon Net Worth: WWE Chairman Is Worth $2 Billion
KEY POINTS
Vince McMahon's net worth is $2 billion
He inherited WWE in 1984
McMahon lives in a $40 million mansion
Vince McMahon's net worth is $2 billion. Here is how he built his fortune.
McMahon is the chairman of World Wrestling Entertainment, Inc. As the head of one of the most prominent entertainment companies in the world, it is not surprising how massive his wealth is.
Even at 74 years old, he still sometimes wrestle for TV views. What makes him unique is that he still takes part in the promotions of WWE events. McMahon owns 28.7 million shares of WWE. The value of the shares peaked in 2019 when it reached $96 per share price, making the wrestling promoter $2.76 billion richer. However, WWE's stock went downhill and plummeted to $44 in February 2020, per Celebrity Net Worth.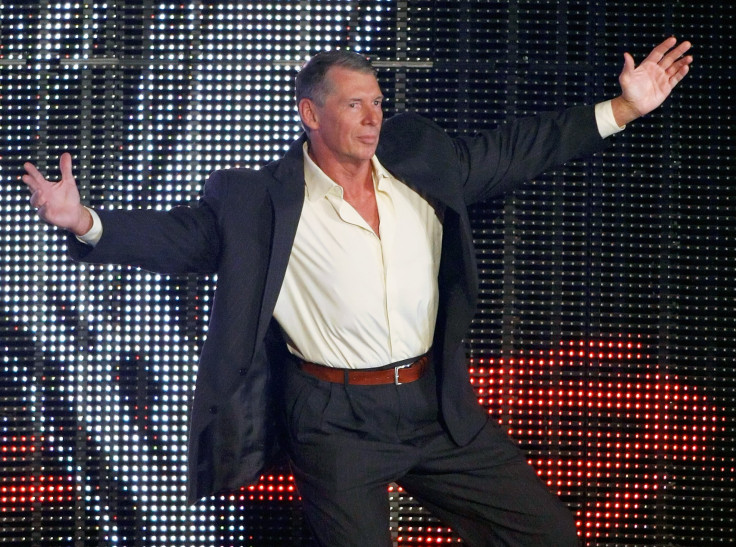 Born Vincent James McMahon, the American commentator and film producer earned his business degree in East Carolina University. The World Wrestling Entertainment was founded by his father and he started to learn the ropes of the business first as an in-ring announcer and then a commentator. McMahon then inherited the company in 1984.
According to GamesRadar, he is credited for having launched the careers of wrestling superstars who went on to enjoy successful Hollywood careers such as Hulk Hogan, The Rock, John Cena, Dave Bautista, Stone Cold Steve Austin, Randy Savage and Andre the Giant, among others.
Under McMahon's watch, WWE transformed from a regional outfit to a global entertainment juggernaut. Despite his massive fortune, the CEO never forgets to help out. Forbes reported that his foundation focuses on reaching out to the Boys & Girls Club of Stamford, Connecticut and Breast Cancer Alliance.
The controversial wrestling icon never runs out of things to promote his venture. McMahon even faked his death at one point, but it turned out to be a gimmick in the end. The CEO cemented his star status on the Hollywood Walk of Fame. He is married to Linda McMahon and the couple has two children: Shane McMahon and Stephanie McMahon. All of them occupy leadership positions in WWE. The family lives luxuriously in a $40 million mansion. Moreover, McMahon also owns a $12 million penthouse and a sports yacht.
In April 2020, Florida legislators claimed that WWE can be categorized as essential business, thus allowing it to resume operations amid the pandemic. Under strict regulations, WWE can hold live shows without an audience. Critics claim that WWE is not an essential business and that the potential harm can outweigh the positives it will bring.
It is interesting to note that McMahon and President Donald Trump enjoy close ties. WWE donated $4 million to the Trump Foundation in 2007 and more recently, in April 2020, the WWE top honco was tapped by the Trump administration to serve as economic adviser alongside Elon Musk, Tim Cook, Jamie Dimon and Mark Cuban, among others.
© Copyright IBTimes 2023. All rights reserved.