Virginia School Worksheet Quizzed Students On 'Boy Toys' And 'Trophy Wives'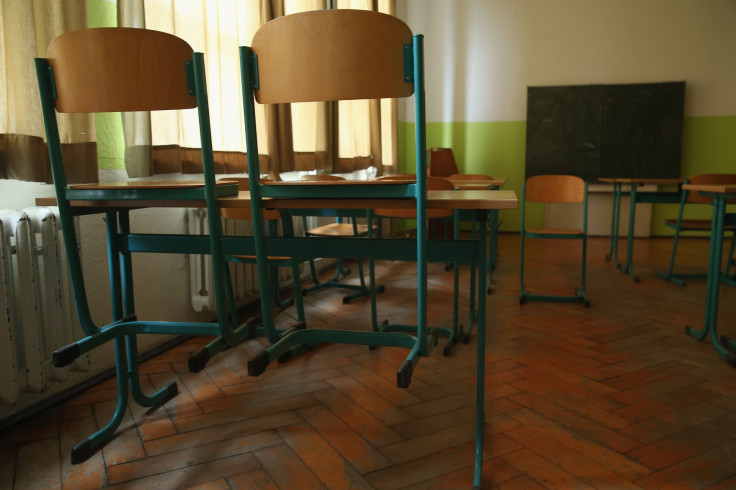 Parents of students of a middle school in Virginia are outraged over an assignment which asked sixth-grade students about "boy toys," "trophy wives," and illicit affairs as part of a lesson about family relationships, terming it inappropriate, reports said Tuesday.
The 20-question assignment given in a family and consumer sciences class at Carter G. Woodson Middle School, Hopewell, was mostly innocent. Students had been asked things like, "What do you call the son of your uncle?" or "What do you call the son of your husband's first marriage?"
However, the final four questions on the worksheet made the parents upset. They were:
"Question: What do you call it when a married person has a relationship with someone else?
Answer: An affair
Question: What do you call a married man's girlfriend?
Answer: Mistress
Question: What do you call the much younger boyfriend of an older woman?
Answer: Boy Toy
Question: What do you call the much younger and beautiful wife of an older, wealthy man?
Answer: Trophy wife"
The worksheet, which was reportedly downloaded from a website for exchanging materials for teaching English as a second language, raised calls of concern from several parents who felt the assignment was inappropriate for middle school children, NBC 12 reported.
"It was highly inappropriate for a teacher to bring this up in a family class, which was family and consumer science because it had nothing to do with the family unit that is outside the family unit," Tara Sample, a parent of one of the students, told ABC News affiliate WRIC.
"No one in the schools system needs to be teaching my daughter what a mistress is or a trophy wife or boy toy. It's inappropriate for a school. Period. We send our kids there to learn math, reading, science, and history, not to learn this other stuff," Sample added.
Most of the comments about the worksheet posted on the website it was downloaded from were positive, though one person called it "rubbish" and said, "Why in the world would I want to teach my students about cheating and lovers and boy toys?"
The creator of the worksheet reportedly responded and said the worksheet "may not be appropriate to teach to younger students."
Hopewell City Public Schools Superintendent Melody Hackney issued a statement Monday stating that officials began investigating after the issue was brought to their attention, after which they assured that the worksheet "was not a part of the current and approved curriculum for this course nor was it in any way an appropriate learning tool for middle school aged children."
"This assignment was also not included or referenced in the teacher's weekly lesson plans that are reviewed and approved in advance of instruction," Hackney told CBS News affiliate TV station WTVR- TV, adding that the teacher had downloaded the quiz from the internet.
Hackney also wrote in the statement issued on Facebook that safeguards have already been put in place to prevent a similar incident from happening again, and added that she could not comment on the instructor because it would become a personnel issue. "Additional controls and School Board Office supports have been put in place," the statement added.
© Copyright IBTimes 2023. All rights reserved.