Virginia Tech Gunman Ross Ashley a Two-Sided Figure, Motive Still Unknown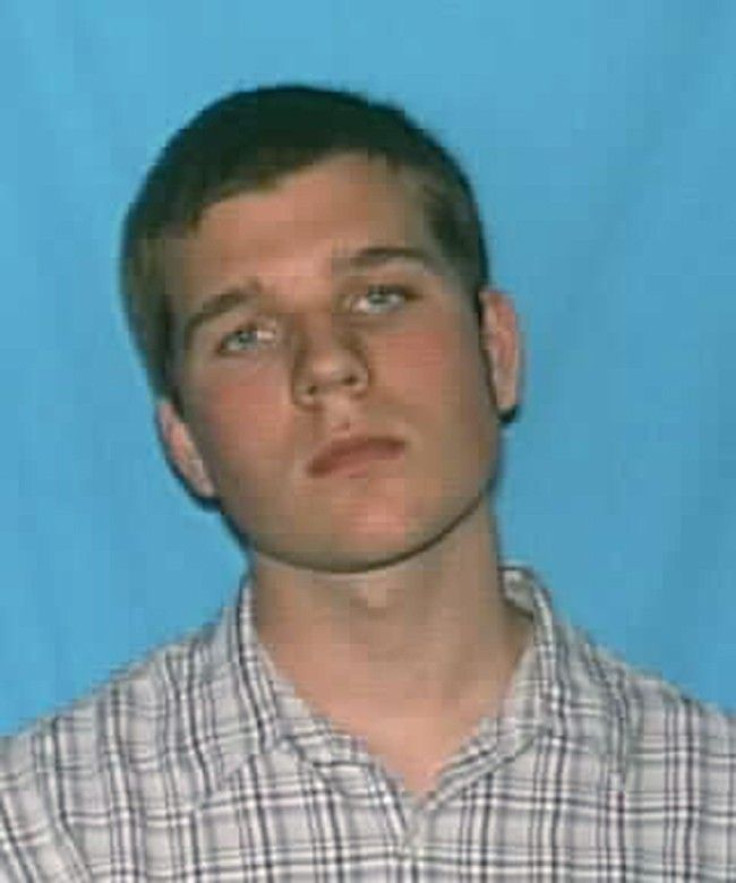 There seems to be two sides to Ross Ashley, the Virginia Tech gunman who killed himself after he shot and killed university police officer Deriek W. Crouse on Thursday as Crouse performed a routine traffic stop.
Friends' accounts of Ashley paint him as both someone whose actions were shocking, yet, at the same time, believable.
It seemed like he had his head straight, said Brittany Perry, a Radford University senior about her friend Ross Ashley, according to the Washington Post.
Perry said she had seen Ashley regularly in the past few weeks before the murder-suicide and just last Monday waved goodbye to Ashley as she was going to class. The two also used to work together as stagehands at the university's Bondurant Auditorium. Ashley would even be courteous enough to walk Perry home after late-night shows.
I never would have expected this, said Garrett Manion, 21, a senior geology major at Radford who lived with Ashley last year. I mean, he was a nice guy. I didn't believe it at first.
Jade Jackson, Ashley's resident adviser last year at Radford, offered a slightly different take on Ashley, though. While she did tell the Post that Ashley, at his core, was still nice, she also said that Ashley got in trouble for breaking a dorm room chair, smoking, and skating in the hallways.
Yeah, he was occasionally in trouble, but he never seemed depressed, Jackson said. He never seemed to be having a hard time.
Radford University senior Matt Dailey, Ashley's best friend, created an even darker picture. Dailey told the Roanoke Times that he and Ashley had actually gone shooting at a Blacksburg area gun range -- the exact same gun range where Seung-Hui Cho practiced before his 2007 Virginia Tech killing spree -- prior to Thursday's shooting.
Dailey said he didn't think Ashley had been back to the range in months because he ran out of ammo for his gun.
He didn't keep [the gun] locked away, but all summer I don't think he had any bullets for the gun, Dailey said. He didn't buy bullets that often because bullets are expensive.
At the same time, Dailey told the paper that Ashley was definitely off in some ways, but not like Cho, who struggled with mental illness before his spree.
Similar to Perry, Dailey said he hung out with Ashley before the incident, shooting pool and watching football at a local bar last Tuesday night.
To Dailey, it didn't seem like his best friend was plotting a murder.
I don't think Ross is the kind of person to do this without some kind of reason, he said. But I'm not sure what that reason is because I didn't get to talk to him.
Neighbors at Ashley's Radford apartment probably painted the darkest picture of Ashley, describing him as a quiet, brooding young man who used to run back and forth through the hallways for no apparent reason.
There was a dark side about him that was very disturbing, said T.J. Shaver, a 25-year-old to the Richmond Times-Dispatch, according to the New York Daily News. Like when he left his laundry in the dryer and I had to remove it so I could do mine; I actually worried what he would do. So I folded it up neatly out of a sort of fear.
Despite the opposite accounts, Ashley's motive for killing still needs to be figured out. According to reports, Virginia State Police don't believe there is a connection between Ashley and Crouse and are attempting to determine an actual motive.
© Copyright IBTimes 2023. All rights reserved.