Virginia Walmart Shooting: Witness Says Gunman Was 'Hunting' For Specific Victims
Witnesses of the recent shooting at a busy Walmart outlet in Chesapeake, Virginia, reflected on the incident and described the suspect's gruesome behavior during the shooting. After raining down bullets on his co-workers, store manager Andre Bing shot dead bodies "to make sure" the individual was dead, one witness recalled.
Jessica Wilczewski, who witnessed the killing of six people, all of whom were Walmart employees, told New York Post that Bing seemed to be "hunting" for specific victims. "The way he was acting — he was going hunting," Wilczewski said.
"What I do know is that he made sure who he wanted dead, was dead," Wilczewski told the outlet. She added, "He went back and shot dead bodies that were already dead. To make sure."
Wilczewski, who had been working at the store for less than a week, also described her interaction with Bing during the shooting. Bing reportedly saw her hiding under a table and told her to "go home." Wilczewski then rushed out of the store.
Briana Tyler, who was also recently hired at the store, said that she saw bullets zipping past her, just inches away from her face. "There were people just dropping to the floor," she told CNN while recalling the incident. Bing fired shots with a "blank stare on his face," she said.
"Everybody was screaming, gasping, and yeah, he just walked away after that and just continued throughout the store and just kept shooting," Tyler said.
Authorities disclosed the identities of five people who were killed. The identity of a 16-year-old boy was not revealed. Police listed Randy Blevins, Lorenzo Gamble, Tyneka Johnson, Brian Pendleton and Kellie Pyle as the deceased, CNN reported. Two people remain hospitalized in critical condition. Bing also killed himself after the attack.
At least 608 mass shootings have been reported in the United States this year, according to statistics published by the Gun Violence Archive. The organization defines a mass shooting as an incident in which at least four people have been shot, not including the suspect. As of Nov. 1, more than 17,000 gun-related deaths have been reported in the U.S., the organization said.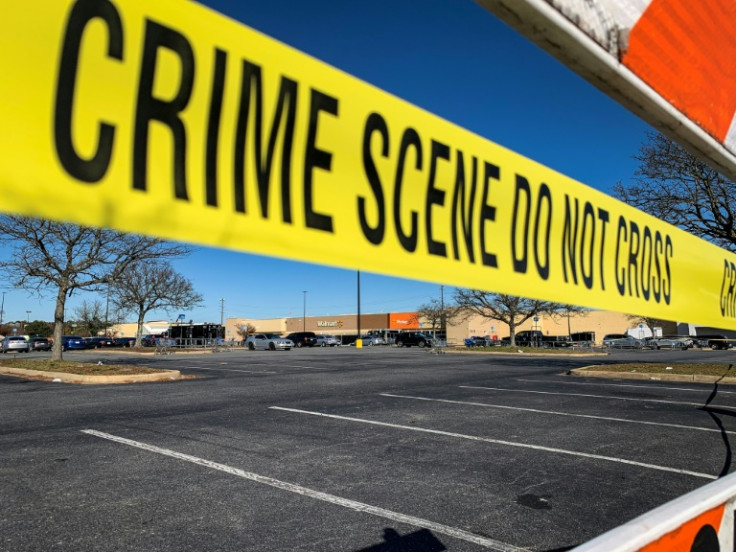 © Copyright IBTimes 2023. All rights reserved.