Virus Warning: COVID Test Sharing Is 'Unsafe' And 'Gross'
Amid a surging Omicron variant and hard-to-find COVID tests, some families are turning to a method to test themselves for the coronavirus that health experts warn is not only "unsafe" but "gross."
According to The Atlantic, some are using one at-home rapid COVID test to test multiple people within their homes with one swab, which may not produce accurate results.
Jennifer Nuzzo, a senior scholar at the Johns Hopkins Center for Health Security, told the news outlet, "From a public-health perspective, the idea of sticking swabs up each other's noses doesn't sound like a great thing to do."
The so-called mucus-sharing could lead to contamination or unwanted chemical reactions because the single-swab tests are not designed for multiple-use testing.
Susan Butler-Wu, a clinical microbiologist at the University of Southern California's Keck School of Medicine, told The Atlantic that when multiple people combine samples in one at-home COVID test, they can dilute the virus sample, which is needed to make the test work.
Compounding the issue is the possibility of spreading the virus through the mucus-sharing that is done through using the same swab when using one at-home rapid COVID test.
According to Nuzzo, this "intranasal promiscuity" could not only further spread the coronavirus, but could spread other germs as well. She told The Atlantic that the "secondary attack rate" within a home of contracting COVID is only between 15% and 35%, which only increases when sharing the same COVID test.
The inspiration for multiple use at-home COVID tests may be taken from large schools and institutions that normally do pool PCR testing that takes individually drawn samples from asymptomatic people and pools them together into one run test. If the test comes back positive, the individual samples are then retested.
However, pool PCR testing is designed to be tested in multiples, unlike individual at-home rapid COVID tests.
Amid the Omicron spread, the government has launched a program to provide Americans with four free at-home rapid tests by mail as part of the Biden Administration's purchase of 500 million tests in December.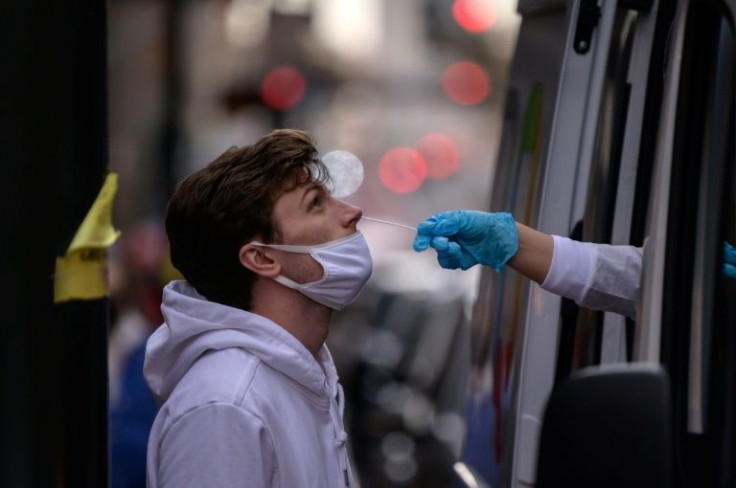 © Copyright IBTimes 2023. All rights reserved.