'The Voice' Coach Adam Levine Reacts To Prince's Death, Calls Him 'Such A Fearless Guy'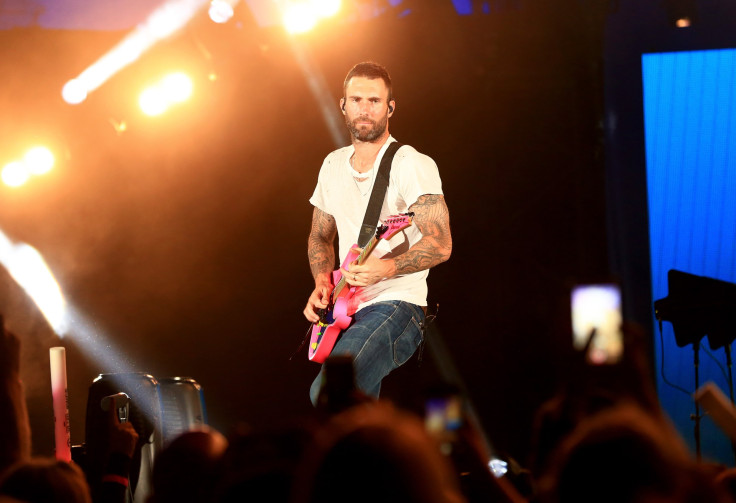 With the world still reeling from the shocking news that music legend Prince died at the age of 57 Thursday, many are turning to those who knew him for comfort. With the news rippling throughout the music industry, it's unsurprising that one of the coaches on NBC's "The Voice" would have a lot to say about the loss of the icon.
Despite the bad news, "The Voice" mushed on with a charity event benefiting the Children's Hospital Los Angeles Thursday. While there, coach Adam Levine was asked about his reaction to Prince's death. Levine was both a fan and friend of the late performer. Previously, he did a surprisingly flawless cover of Prince's 1984 hit "Purple Rain" at Howard Stern's 60th birthday party.
"[I'll remember] just the great times that we had and just constantly being inspired by how he did things his way [and] never let anybody deter what he wanted to accomplish creatively and musically," the Maroon 5 lead singer told People. "As a musician, I can't tell you how much that's rubbed off on me." The Season 10 judge added that he hadn't seen Prince in a while but was lucky to call him a friend.
Levine, who is preparing to send his remaining three artists of "The Voice" Season 10 to perform Monday, was also approached by Billboard at the event and was asked about his relationship with the late singer.
"He influenced more than just music for me," said Levine, who then added:
"He was such a fearless guy who would always follow his own path. And I think it's a really rare thing, more and more these days, very rare for someone to do that. He stood for so much, as far as creative freedom. There's too much to say and it's all very overwhelming, and I'm still kind of in shock. But I'm gonna miss him. And I wish now that I was able to spend some more time with him while he was here."
Although nothing has been announced, "The Voice" in the past has paid tribute to those lost, both inside and outside the music industry. For example, the show took a detour in its 2012 finale to pay tribute to the 26 people killed at the Sandy Hook Elementary School in Newtown, Connecticut. Fans tuning into "The Voice" Monday may anticipate a tribute to Prince, especially given Levine's personal connection with him and his music.
Prince was pronounced dead Thursday after being found unresponsive in an elevator at his Paisley Park recording studio in Chanhassen, Minnesota. While a cause of death has not yet been made public, it has been reported that he was suffering from health problems.
© Copyright IBTimes 2023. All rights reserved.