'The Voice' Season 14 Spoilers: New Twist Threatens Blake Shelton's Winning Streak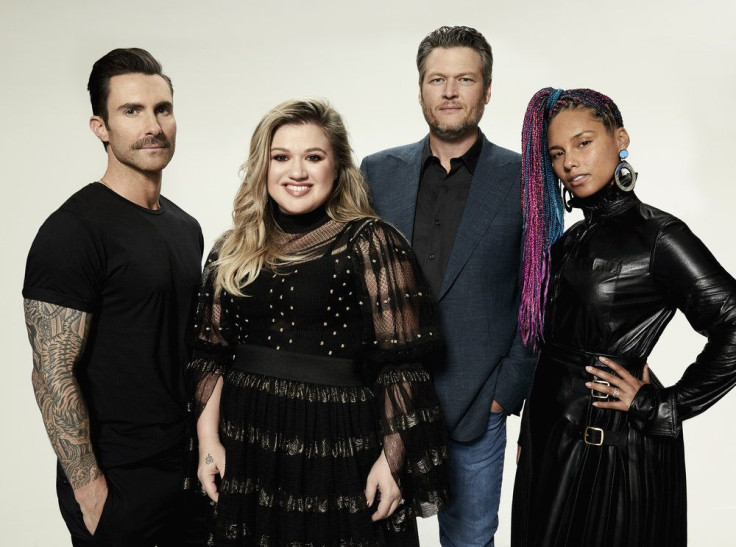 "The Voice" Season 14 has yet to premiere, but it looks like there is going to be some major trouble for the judges who will now have a tougher time snagging the contestant of their choice.
Coaches Adam Levine, Blake Shelton, Alicia Keys and newcomer Kelly Clarkson shared some spoilers about the challenges they will face on the popular NBC singing competition.
This season, "The Voice" will introduce a new twist called The Block. "The Block gives you the opportunity to block whichever coach you don't want to take the artist that you want to get," Keys told Parade.
This may spell out trouble for Shelton who has managed to win the competition six times and typically builds a team of country artists. "A block for Blake is a victory for me," Levine added.
Although the point of "The Voice" is to win at all costs, Clarkson's addition to the group has softened the typically competitive judges.
When speaking of Clarkson's debut on the series, the Maroon 5 frontman called the singer "amazing" and went on to praise her addition to the competition.
"I love working with her. I always thought she would be great for the show," he told the publication.
Shelton also commended Clarkson, and later playfully intimidated the "American Idol" alum by reminding her she's the new kid on the block. "This is one of the greatest vocalists…the greatest people I have ever met," he said.
"And Kelly has absolutely no experience on this show whatsoever," the "I'll Name the Dogs" singer added.
In a previous interview with Parade, Clarkson admitted she and Shelton have been feuding over contestants who won't give her the time of day because of his seniority in the competition and the music industry.
"I'll tell you what I had to freaking fight Blake on. People think they're betraying country music when they don't pick him. It is hard to get a country artist on your team. We did, but it was really hard. It's a really hard thing to navigate when he's been on there for 14 seasons," she confessed.
Despite Shelton's rivalries on the show, Levine hinted it may be a semi-friendly season after the coaches managed to bond with one another. "This time around we were all really comfortable," he stated.
"The Voice" Season 14 premieres Monday, Feb. 26, at 8 p.m. EST on NBC.
© Copyright IBTimes 2023. All rights reserved.