'The Voice' Season 15 Blind Auditions Spoilers: Which Contestants Impressed Judges? [VIDEOS]
When "The Voice" Season 15 premiered on Monday night, it became clear that the judges would have to play dirty if they planned on adding talented contestants to their teams. During the first round of Blind Auditions, there were a few contestants whose performances managed to stand out to Adam Levine, Blake Shelton, Kelly Clarkson and Jennifer Hudson.
While the judges continued their friendly banter with one another on the panel, the atmosphere would take a serious turn whenever a unique artist took the stage.
Check out the four contestants who managed to make a lasting first impression on the "The Voice" Season 15 judges.
1. Kennedy - "Turning Tables"
The hopeful singer was emotionally overwhelmed after she received a four-chair turn from the judges. As she broke down in tears while revealing her name and age, the coaches were shocked to learn the vocal powerhouse who successfully sung Adele's "Turning Tables was only 13-years-old. Needless to say, there was a lot of begging and pleading from each person on the panel, desperate to have Kennedy on their team. In the end, she chose Team Jennifer.
2. Radha - "Mama Knows Best"
The 17-year-old made the judges jump in their seats when she took the stage to perform Jessie J's upbeat tune. Radha impressed the coaches by holding her pitch throughout what could have been a vocally straining performance. Jennifer was eager to snag the soulful singer, but Adam used the first block of the season to secure Radha for his own team. Although Radha admitted she would have chosen Hudson if she wasn't blocked, Adam was quite pleased when his strategy landed him a strong contestant.
3. Tyke- "Perfect"
Although the Hawaii native quickly won over the crowd with his soft voice and received a one chair turn thanks to Adam, he didn't manage to make a lasting impression on judges until his performance was over. Once Blake, Kelly and Jennifer were turned around to face the stage, the ladies couldn't help but gush about how awesome Tyke's hair was. They also complimented the 17-year-old's good looks and his bright future now that he has landed a spot in the competition.
4. Sarah - "Ball And Chain"
Kelly managed to begin building her team of young artists when she convinced 15-year-old Sarah Grace to choose her as a coach. The aspiring singer managed to capture the crowd along with the attention of Jennifer and Blake, who failed to persuade the teen to join their respective teams.
"The Voice" Season 15 airs Mondays and Tuesdays at 8 p.m. EDT on ABC.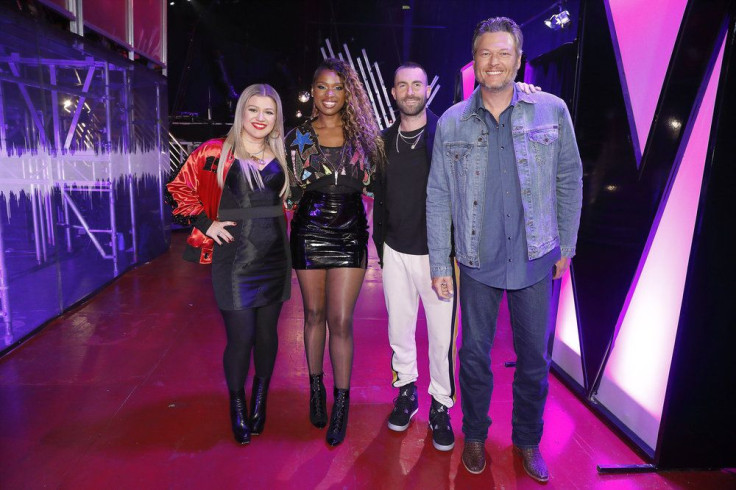 © Copyright IBTimes 2023. All rights reserved.
FOLLOW MORE IBT NEWS ON THE BELOW CHANNELS