'The Voice' Season 17: Everything We Know About The 2019 NBC Show
"The Voice" Season 16 has finally come to an end after America crowned Team Legend's Maelyn Jarmon as the winner. While fans are thrilled about the big announcement, it also means there won't be any more new episodes of the NBC series.
However, viewers will be happy to know "The Voice" has been renewed for Season 17, which means another aspiring singer will get the chance to compete for the grand prize. Although it may be another four months before new episodes are released, we know a few things about the new season that should keep fans satisfied while they wait.
Check out everything we know so far about "The Voice" Season 17 below.
1. "The Voice" Season 17 Judges Have Been Chosen
Fans who enjoyed the latest season of "The Voice" will be happy with the judges' panel NBC has chosen for Season 17. Blake Shelton, Adam Levine, Kelly Clarkson and John Legend have all been tapped to return to the show and coach the new contestants. Season 17 will mark Levine and Shelton's eighth year on the show. The singers have been a staple on the judges' panel since the series' premiere in 2011.
Clarkson, who made her debut as a coach in Season 14, has also been asked to return to the singing competition once again. Meanwhile, Legend just wrapped his rookie season and will make his second appearance as a judge in Season 17.
2. It Will Return To Its Regular Air Time
During Season 16 of the series, "The Voice" was moved from 8 p.m. EDT to 9 p.m. EDT on Tuesdays. However, when the new season premieres, NBC revealed the show will return to its regular 8 p.m. EDT time slot on both Mondays and Tuesdays.
3. "The Voice" Will Premiere In The Fall
Although "The Voice" Season 17 premiere date has not been confirmed, NBC included the series in its fall 2019 primetime schedule. In the past, the series has premiered in late September and had its finale in mid-December.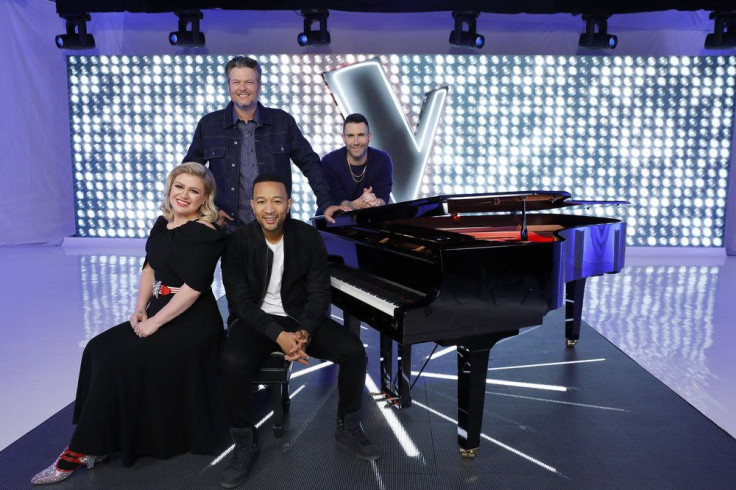 © Copyright IBTimes 2023. All rights reserved.