Voter Fraud In 2020: Pennsylvania Man Pleads Guilty To Casting Votes For Deceased Mother, Mother-In-law
A Pennsylvania man pled guilty to voter fraud and perjury, receiving a sentence of five years of probation.
Bruce Bartman, 70, of Marple Township, says he was isolated by the pandemic and misled by Republican "propaganda."
"This was his way of misguided political dissent," Bartman's lawyer Samuel Stretton told CNN. "He accepts the responsibility."
Bartman registered his mother Elizabeth Bartman and mother-in-law Elizabeth Weihman, both deceased, as Republicans through an online portal. He used the requested ballots to vote three times in the 2020 general election.
Bartman's deception earned him one charge of unlawful voting and two perjury charges on Friday. As part of his sentence, he will not be able to vote for four years under a Pennsylvania statute.
His case isn't the only one to come out of Pennsylvania. According to the Philadelphia Inquirer, two other men also face charges for illegally voting in the 2020 general election. Like Bartman, both of the other accused criminals allegedly filed their illegal votes for Republican nominee Donald Trump.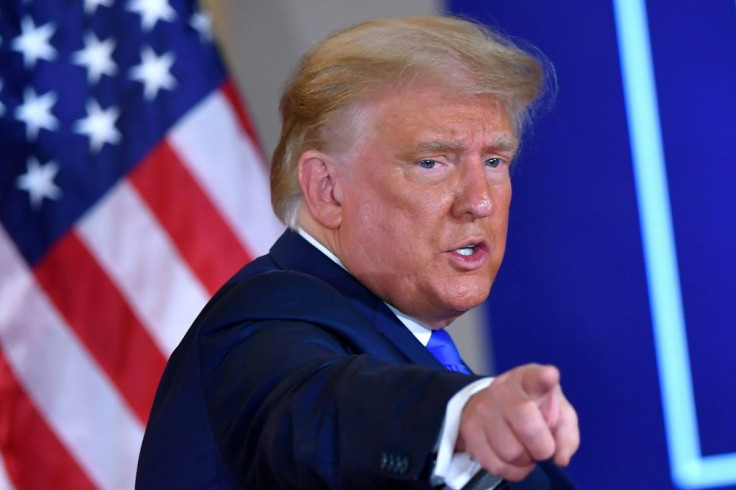 Republicans are yet to give much of a response to the conviction, despite ongoing allegations of widespread voter fraud. Bartman's case and those like it undermine Trump's narrative, anecdotally suggesting that if there was fraud it was infrequent, stemming from Republicans and caught by existing systems.
Bartman's probation has also drawn comparisons to Crystal Mason, a Black woman in Texas who accidentally voted while on federal supervised release. Her mistake in 2016 got her a five-year prison sentence.
Meanwhile, Republican state legislatures continue their as-of-yet fruitless search for widespread voter fraud. Arizona is ground zero for the current high-profile audit, with the investigation grinding lawmaking to a halt and attracting widespread controversy for using a biased and secretive tech firm.
© Copyright IBTimes 2023. All rights reserved.
FOLLOW MORE IBT NEWS ON THE BELOW CHANNELS