Arizona Election Audit Slammed By Secretary Of State: "Insult To Professional Auditors Everywhere'
Arizona's election audit has descended further into controversy, with Secretary of State Katie Hobbs on Monday assailing it as ramshackle and heavily biased. In an interview with CNN, Hobbs called the process a "farce."
"I kind of don't want to call it an audit," she said. "I think that's an insult to professional auditors everywhere because they're making this stuff up as they go along."
Cyber Ninjas, the firm brought on to conduct the investigation, is relatively unknown even in its election-heavy home state of Florida. The company has kept the process under a veil of secrecy, even petitioning a judge to close the hearing to the public and protect their methods as trade secrets. Doug Logan, the company's chief executive officer, is connected to Donald Trump's "stop the steal" efforts.
"Doug Logan? Cyber Ninjas? No. I don't know these guys. Never heard of them," Christian Ziegler, the Florida Republican Party's vice-chair, told Politico.
Logan is listed as the author of a document published by Sidney Powell that is rife with debunked conspiracy theories titled "Election Fraud Facts and Details."
Logan had posted on a now-deleted Twitter account: "The parallels between the statistical analysis of Venezuela and this year's election are astonishing. I'm ashamed about how few Republicans are talking about it."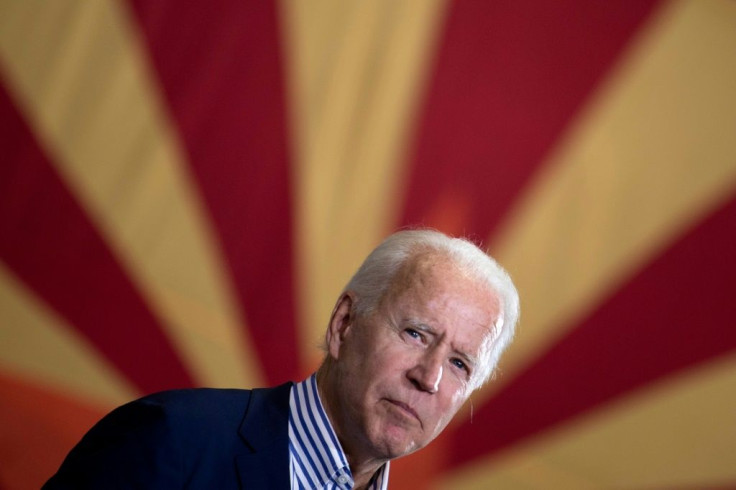 "I think there was a high level of expectation that whoever had their hands on the ballots and the equipment would adhere to some level of security measures and transparency, and that clearly has not happened," said Hobbs.
Despite the certification of Biden's narrow victory in states like Arizona, Trump's yet-unfounded claims of election fraud are still embroiling many states with large conservative bases.
Arizona's state legislature has seen a flurry of bills restricting the right to vote in the name of election security, although they've been held up by a paradoxically supportive rogue Republican legislator until the audit is completed.
Conservative lawmakers across the nation have introduced a tidal wave of restrictive bills, sparking protest and controversy. Right-leaning states that Biden won in 2020, such as Arizona and Georgia, have been a particular focus.
© Copyright IBTimes 2023. All rights reserved.