Walgreens Administered COVID Vaccines Wrong, Now It's Trying To Follow The Rules
Walgreens (WBA) has come under fire for incorrectly administering second doses of the Pfizer COVID vaccine.
According to a report from The New York Times, the pharmacy and drug store retailer has been giving patients the second dose of the Pfizer vaccine four weeks after the first because it was easier to schedule at the same interval as the Moderna vaccine.
The second dose of the Pfizer COVID vaccine needs to be provided in a three-week interval, while the second dose of the Moderna COVID shot is administered at a four-week interval.
Dr. Kevin Ban, Walgreens' chief medical officer, told The Times that administering the second dose of the Pfizer vaccine in the fourth week was "the easiest way to stand up the process based on our capabilities at the time."
The Centers for Disease Control and Prevention has acknowledged the error, requesting that Walgreens administer the vaccine doses correctly, the Times reported. However, the CDC does say in a guideline on its website that, in some instances, it is acceptable to extend a second dose of the Pfizer vaccine up to six weeks if necessary.
Kate Grusich, a CDC spokeswoman, told USA Today in an email, "For individuals who received the Pfizer COVID-19 vaccine, CDC continues to recommend getting the second shot three weeks (or 21 days) after the first shot, and to stick as close as possible to that recommended three-week interval.
"If it is not feasible to adhere to the recommended interval and a delay in vaccination is unavoidable, the second dose of Pfizer-BioNTech and Moderna COVID-19 vaccines may be administered up to six weeks (42 days) after the first dose."
Grusich continued, "However, if you do receive your second shot of COVID-19 vaccine earlier or later than recommended, you do not have to restart the vaccine series. This guidance might be updated as more information becomes available."
There is no extensive research available to indicate if the effectiveness of the COVID vaccine decreases with extended time intervals between shots. The CDC does not recommend skipping the second dose of the Pfizer or Moderna vaccine.
Walgreens has agreed to adjust its dosing schedule for the second shot of the Pfizer vaccine over the next few days, The Times said.
Last month, Walgreens said that it had given out more than 8 million COVID vaccine doses under the Federal Retail Pharmacy Program, with plans to provide 26 million to 34 million before the end of August. Walgreens offers the COVID vaccine at its stores in 43 states and jurisdictions.
As of Tuesday morning, the CDC said that over 62.3 million people are fully vaccinated against COVID-19, accounting for 18.8 % of the population.
Shares of Walgreens were trading at $56.52 as of premarket hours, down 28 cents of 0.49%.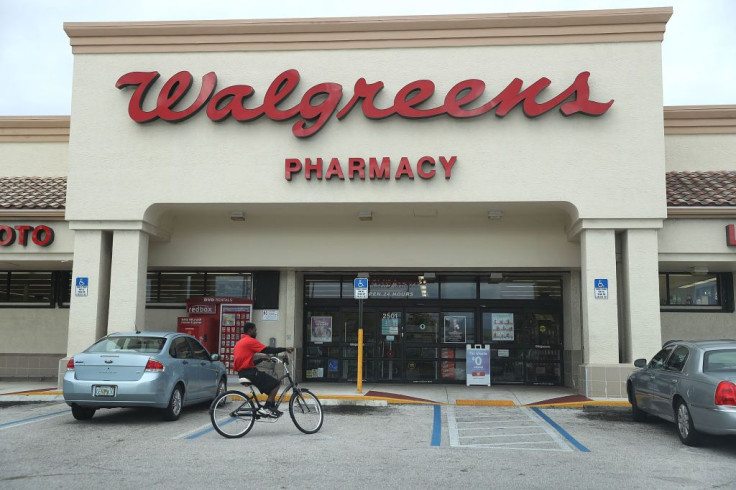 © Copyright IBTimes 2023. All rights reserved.
FOLLOW MORE IBT NEWS ON THE BELOW CHANNELS