Walgreens Expands COVID Vaccine: Here's Where To Find A Store
Walgreens (WBA) has expanded the number of locations for COVID vaccines. The drugstore and pharmacy giant will administer the vaccine at more than 7,000 of its 9,000 stores and through off-site clinics.
Walgreens has provided more than 11 million COVID vaccinations.
Those eligible to receive the COVID vaccine can schedule an appointment at Walgreens by visiting Walgreens.com/ScheduleVaccine or by calling 1-800-WALGREENS. Scheduling options are available in both English and Spanish.
Adults aged 18 and older can receive the Moderna and Johnson & Johnson vaccines, while those who are 16 years of age and older can receive the Pfizer shot. Walgreens provides states' eligibility criteria for vaccinations on its official website.
States across the nation are opening up vaccine availability to the general public by early May as directed by President Biden, who set a goal to inoculate 200 million people within his first 100 days in office. States determine their access date for adults.
The CDC reported on Monday that over 72.6 million people had been fully vaccinated, accounting for 21.9% of the American population.
"Now more than ever, our pharmacy teams are there for our patients and customers, administering COVID-19 vaccinations to protect communities across the country at a critical time," Walgreens' president John Standley said in a statement.
"As more vaccine becomes available, and more states and jurisdictions expand eligibility, we're continuing to broaden access across our retail locations. We're also driving equitable access to vaccines within underserved communities, to help the nation emerge from this pandemic," he said.
Walgreens is providing inoculations under the Federal Retail Pharmacy Program, which began in February. The retailer began administering the COVID shots to long-term care residents and staff on Dec. 21, 2020, through the Centers for Disease Control and Prevention's Pharmacy Partnership for Long-Term Care Program.
Walgreens has also opened nearly 500 COVID vaccination clinics in underserved areas such as California, Illinois, Georgia, and Mississippi, with more locations planned in Houston, Chicago, Milwaukee, and El Paso, Texas, in the coming months through partnerships with Uber and local and national organizations that include 100 Black Men of America and the National Coalition of 100 Black Women.
Shares of Walgreens were trading at $54.58 as of 1:59 p.m. ET, up 40 cents, or 0.74%.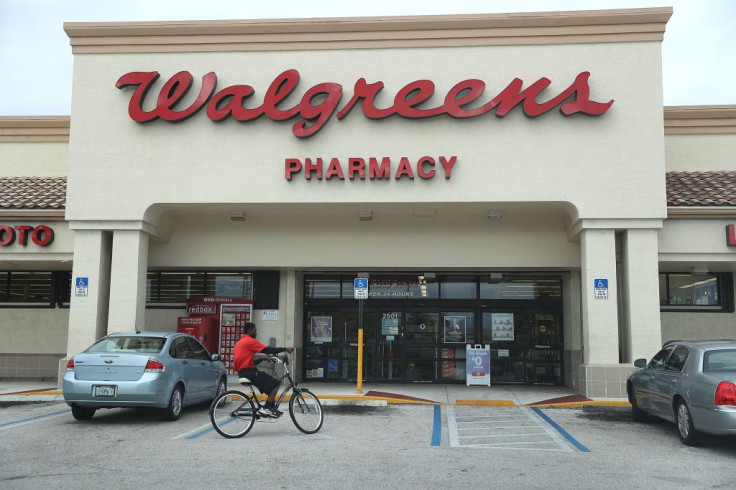 © Copyright IBTimes 2023. All rights reserved.