'The Walking Dead' Character Deaths: What Are The Actors Doing Now?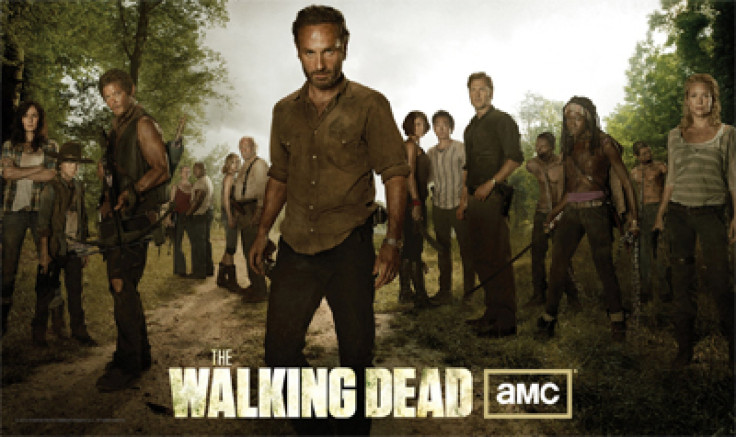 In a zombie apocalypse, people have to die -- and "The Walking Dead" has no problem in killing big characters off. Fans of the AMC series have bid adieu to numerous characters over the past three seasons and season 4 is promising to continue to bloodshed.
With a breach set to happen in episode 2, "Infected," we're looking back at the stars that got killed off and where they found new life after the series:
SEASON 1
Linds Edwards (Leon Basset)
Linds Edwards didn't get much screen time on "The Walking Dead" but season 1 viewers will remember that he played Rick's co-worker, Leon Bassett. Leon ended up turning into a zombie and Rick shot him in the head before leaving town to search for Lori and Carl.
After "The Walking Dead," Edwards landed small roles in episodes of "The Vampire Diaries," "Banshee" and "Under the Dome."
Adam Minarovich (Ed Peletier)
Remember when Carol had to answer to her abusive husband, Ed? Ed was beaten badly by Shane in season 1 and died shortly after the camp was attacked by walkers.
Actor Adam Minarovich went on to have small roles in "One Tree Hill" and "Banshee" after getting killed off "The Walking Dead."
Emma Bell (Amy)
Emma Bell played Andrea's younger sister, Amy. Amy was also killed in the camp attack outside Atlanta. She was shot in the head by Andrea but came back and lent her voice to the series in season 3 when Rick was going crazy with the phone.
Emma Bell went on to play Emma Brown in "Dallas" and can be seen in the upcoming movies, "Life Inside Out," "See You in Valhalla" and "Bipolar."
Andrew Rothenberg (Jim)
Like Emma Bell's character, Amy, Andrew Rothenberg's Jim was also bit during the zombie camp attack. He managed to hide his wound for a little while but slowly began to burn up from the fever. The group ended up leaving Jim in the woods at his request to die peacefully.
You can find Rothenberg starring in the upcoming TNT series "Mob City." He'll be reuniting Frank Darabont, who was the show runner for "The Walking Dead" during its first season.
Noah Emmerich (Dr. Edwin Jenner)
Dr. Jenner was the one that let the survivors into the CDC at the end of season 1. Failing to develop a cure for the zombie outbreak, Jenner perished in an explosion at the CDC.
After being featured on "The Walking Dead" was actor Noah Emmerich, who went on to star in "Backwash" and "The Americans."
Jeryl Prescott (Jacqui)
One of the original survivors of the camp outside of Atlanta, Jacqui chose to die with Dr. Jenner at the CDC. Actress Jeryl Prescott has since been featured on "Revolution," "Castle" and "Gang Related."
SEASON 2
Pruitt Taylor Vince (Otis)
Otis thought he was doing the right thing by helping Shane get the supplies for Carl, but what he didn't expect was for Shane to snap and sacrifice him to the walkers. Since then, actor Pruitt Taylor Vince has kept busy by starring in "Beautiful Creatures" and landing roles on "The Mentalist" as J.J. LaRoche and "True Blood" as Finn.
Madison Lintz (Sophia Peletier)
Rick and the gang spent a majority of season 2 searching for Carol's missing daughter, Sophia. Unfortunately their search didn't end well. They discovered her zombified in Hershel's barn.
After getting killed off, Madison Lintz has gone on to land a small parts on "Nashville" and "Parental Guidance."
Michael Raymond-James (Dave)
Survivor Dave got on Rick's bad side at the bar in season 2 and paid the price. He can now be found starring in ABC's "Once Upon a Time" as Neal, Henry's father.
Jeffrey DeMunn (Dale Horvath)
The voice of reason within the group, Dale met a gruesome fate when he was attacked by a walker in a field outside of Hershel's house. Actor Jeffrey DeMunn has since landed small roles on "Chicago Fire" and "The Good Wife." Like Andrew Rothenberg, DeMunn can also be spotted in the new TNT series "Mob City."
Michael Zegen (Randall)
Randall had a tough time on "The Walking Dead." After the group finally agreed not to kill him, he was whisked away by a crazed Shane who decided to take care of Randall himself. Actor Michael Zegan went on to star in "Boardwalk Empire" as Benny Siegel.
Jon Bernthal (Shane)
Shane lost his cool at the end of season 2 resulting in a showdown between him and his former best buddy Rick. Rick ended up killing Shane … and watched him come back to life as a zombie without a walker bite. Carl was forced to shoot Shane in the head when he went to attack Rick.
Jon Bernthal can be seen in the upcoming series "Mob City," along with films "Grudge Match," "The Wolf of Wall Street" and "Fury."
James Allen McCune (Jimmy)
Jimmy was savagely devoured by walkers in the season 2 finale after rescuing Carl and Rick from the barn. Actor James Allen McCune can now be seen in the TV movie "Anna Nicole" as Tommy Smith.
Jane McNeill (Patricia)
Like Jimmy, Patricia didn't make it out of the season 2 finale. Patricia's Jane McNeill went on to land roles in "The Last of Robin Hood," "Dallas Buyer's Club" and the TV mini-series "Bonnie and Clyde."
SEASON 3
IronE Singleton (T-Dog)
IronE Singleton's T-Dog fought till the very end in trying to protect Carol from a walker breach at the prison. After getting killed off the show, Singleton landed a role in "An Amish Murder" and "A Box For Rob."
Sarah Wayne Callies (Lori Grimes)
Lori didn't end up surviving her pregnancy during season 3. Maggie was forced to cut baby Judith out of Lori and she ended up bleeding away on the prison floor. The actress, Sarah Wayne Callies, can be seen in the upcoming movie "Into the Storm."
Lew Temple (Axel) Lew Temple made it pretty far in the prison before getting shot in the head during the Governor's raid. Actor Lew Temple was featured in "The Lone Ranger" and can be seen in multiple upcoming projects like "Zombex," "The Unlikely's" and "Stingy Jack."
Michael Rooker (Merle Dixon) Michael Rooker's Merle disappeared after the first season and reappeared (sans a hand) in season 3. Unfortunately he didn't end up surviving and was turned into a walker by the Governor. Rooker just appeared on a "MythBusters" episode as they tackled how to survive a zombie apocalypse.
Dallas Roberts (Milton Mamet)
Milton was stabbed by the Governor during the season 3 finale, leaving him in a locked room to turn and bite Andrea. Actor Dallas Roberts can also be seen on "The Good Wife," and "Unforgettable."
Laurie Holden (Andrea)
Andrea had an emotional exit during the season 3 finale of "The Walking Dead." Since then, actress Laurie Holden has been linked to the upcoming movie "Dumb and Dumber To."
New episodes of "The Walking Dead" air on AMC on Sundays at 9 p.m. Who do you think will get killed off "The Walking Dead" in season 4? Let us know in the comments section.
FOR FREE to continue reading
✔️ Unlock the full content of International Business Times UK for free
offer available for a limited time only
✔️ Easily manage your Newsletters subscriptions and save your favourite articles
✔️ No payment method required
Already have an account?
Log in
© Copyright IBTimes 2023. All rights reserved.