The Walking Dead Comic Returns To Answer One Of Fans' Biggest Questions
KEY POINTS
"Negan Lives!" will be available in comic book shops from July 1
It will be a 36-page issue
The book will not be released digitally
"The Walking Dead" creator Robert Kirkman has announced a special one-off issue featuring Negan, one of the most infamous villains in the zombie apocalypse book series.
Titled "Negan Lives!" the 36-page issue will answer all the questions fans have regarding Negan. It will also look at what the character, essayed by Jeffrey Dean Morgan in AMC's "The Walking Dead" series, has been up to since his last appearance in "The Walking Dead" issue 174.
"The Walking Dead" comic book readers last saw Negan living in an empty town, with Carl regularly bringing him supplies. They never get a chance to interact, as Negan is never home. Although Maggie follows Negan to kill him, she drops the plan after seeing how willing Negan was to end his life.
"Negan Lives" will be available in comic book shops from July 1. It will not be released digitally, it has been revealed.
Kirkman told The Hollywood Reporter that he and artist Charlie Adlard have decided that they will be giving comic bookshops 100 per cent of the Negan Lives! proceeds.
"While Charlie Adlard and I had laid the series to rest, this felt like something special we could do for the store owners who made our series a success to begin with," he said. "The retailer community does backbreaking work to get comics into the hands of our loving fans, we should all be doing more in these trying times to show them how appreciated they are."
Kirkman had previously hinted at the possibility of a Negan spin-off at the San Diego Comic-Con last year. "Negan is alive … I think that's a cool tidbit," he said at the time. "He's still out there, theoretically living in that farmhouse.
"There might be a story to be told there. It's possible that's my escape hatch if my career takes a nose dive when I'm 42. The joke is I'm very nearly 42."
"The Walking Dead" comics came to an end in 2019, and the final issue dealt with the aftermath of Rick Grimes' untimely death.
Last year, Kirkman admitted that he had tried to kill off Negan at least three times in the comics. But couldn't go through with the plan.
"There was even one issue where I wrote Negan's death, and I sent it to Charlie Adler and he was like, 'Wow, we're killing Negan,'" Kirkman recalled during an interaction at last year's Comic Con. "I was like, 'Right, we shouldn't do it!' and I rewrote the script."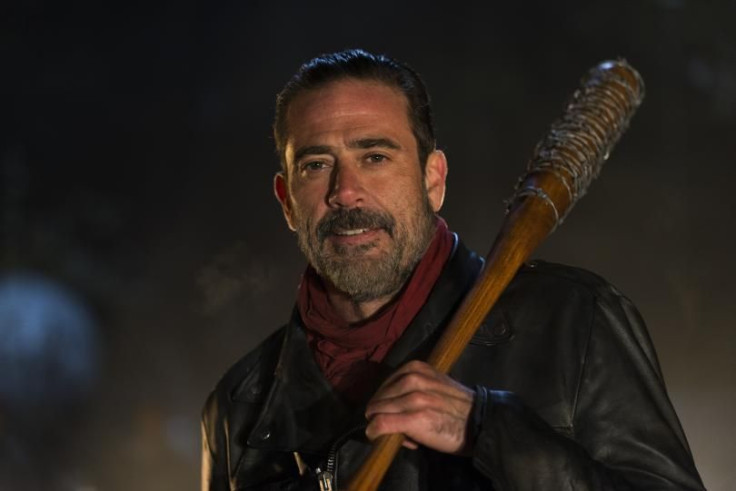 © Copyright IBTimes 2023. All rights reserved.