'Walking Dead' Creator Teases His New Exorcism-Themed Cinemax Show 'Outcast'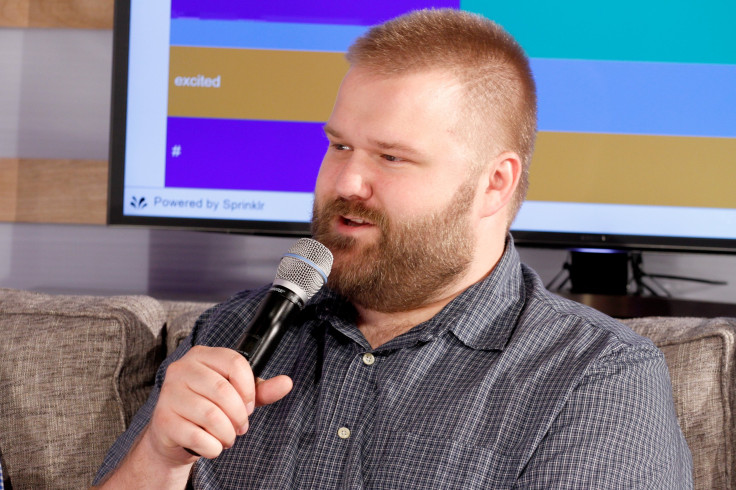 Thanks to the immense success of AMC's "The Walking Dead," any comic based on a graphic novel by creator Robert Kirkman is a safe bet to translate into television gold. Such is the case with the writer's other graphic novel series, "Outcast," which will make its way to Cinemax in the summer of 2016.
As reported by Deadline, Cinemax picked up the pilot script, which was penned by Kirkman himself, in February. The series is based on the comic book about a man named Kyle Barnes (Patrick Fugit), who has been plagued by demonic possession for most of his life. With the help of a man named Reverend Anderson (Philip Glenister), a preacher with his own relationship to the demonic world, they engage in a series of exorcisms. Eventually, they make a discovery that will change both Kyle's fate and the fate of the world in immeasurable ways.
"If 'The Walking Dead' is the zombie movie that never ends — about these people you've seen in a zombie movie before — 'Outcast' is about people treating demonic possession as a solvable problem," Kirkman told Entertainment Weekly. "So as opposed to performing an exorcism and leaving, packing up your stuff like, 'Call me up when the next one happens,' these people are going to be engaged in what's actually going on, how to prevent it, and how to stop it once and for all."
While the comic book and series only exist as an abstract concept at the moment, there have been two trailers released for the upcoming series this year. The first debuted at the San Diego Comic-Con, introducing the characters to audiences. The next trailer, posted below, debuted at the New York Comic Con and laid the stakes for the show, promising a degree of creepiness that could rival even that of Kirkman's most successful series "The Walking Dead" (not to mention his record for the largest TV premiere in history with "Fear the Walking Dead").
Unfortunately, there's no set release date from Cinemax and Kirkman's first venture together. Fans will just have to wait until one is announced to prepare their newest TV obsession from "The Walking Dead" creator.
© Copyright IBTimes 2023. All rights reserved.