'Walking Dead' Season 6 Spoilers: Comic Book Character Scott To Be Played By Sasha's Real-Life Husband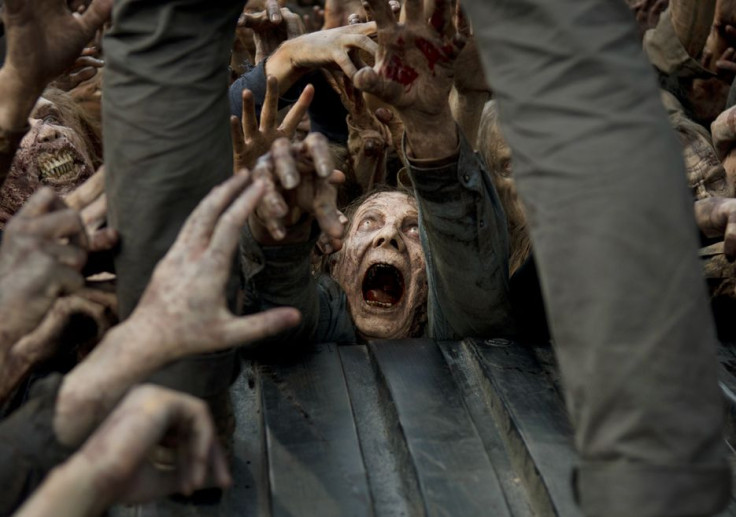 With all of the hype surrounding the record-breaking premiere of AMC's "Fear the Walking Dead," many people may have missed the "Talking Dead" episode that premiered before it, teasing details about "The Walking Dead" Season 6. During the show, it was revealed that the new season will bring in yet another character previously seen in the comic books.
The "Talking Dead" Season 6 premiere special included a bonus scene in which executive producer Scott Gimple announced that the character Scott, from the comic books, will be joining the show when the series returns in October.
"He's fantastic and it's cool to see another character from the book come to life… That's probably all I should say," Gimple told host Chris Hardwick.
Interestingly enough, the actor playing the role is already a part of the "Walking Dead" family, so to speak. Scott will be played by Kenric Green, who is married to the actress that plays Sasha on the show, Sonequa Martin-Green.
According to CinemaBlend, the comic book version of Scott is a supply runner for the safe haven community of Alexandria. He's one of the few people in town that was capable of helping with survivalist things prior to Rick (Andrew Lincoln) and his group arriving in the town. Those familiar with the comics likely aren't surprised that Scott is being brought to life on the TV show as his character's best friend, Heath, was cast earlier this year with "Straight Outta Compton" actor Corey Hawkins.
In the comic books [SPOILER ALERT] the duo go on supply runs for Alexandria together until Scott breaks his leg jumping off a rooftop. He spends most of his run in the series confined to a bed trying to heal. While he's healing, Heath is forced to go on supply runs with Glenn (Steven Yeun) instead. Eventually, Scott succumbs to an infection brought on by his leg injury. However, it's worth mentioning that the series is not governed by the events in the comic books, so anything can truly happen.
While Scott is the newest announcement in the Season 6 newcomers list, he's hardly the first. As previously mentioned, Heath will be brought on for an extended role, as well as Carter (Ethan Embry) and Dr. Denise Cloyd (Merritt Weaver).
"Two of them are beloved comic book characters, one of them is sort of an amalgam [of other characters from the comics]" Gimple told Access Hollywood. For those unfamiliar, Dr. Denise is the character from the comics.
Fans can see how the whole story unfolds starting Oct. 11 on AMC.
© Copyright IBTimes 2023. All rights reserved.