'Walking Dead' Season 6 Spoilers: Showrunner Says The Wolves Might Not Return For A While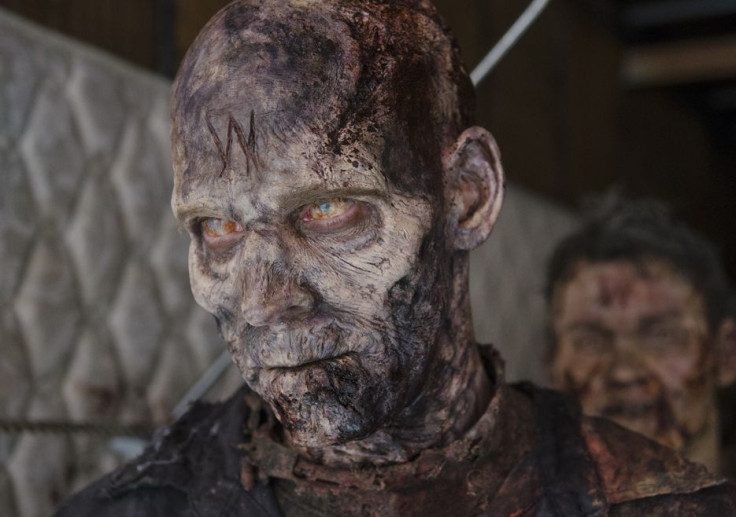 Even though it's not expected to arrive until October, fans are already getting anxious for more information on "The Walking Dead" Season 6, particularly the crazed robbers from Season 5, the Wolves. Unfortunately, showrunner Scott Gimple says that fans may have to wait longer than expected to learn more about the mysterious "W" cult.
In an interview with Entertainment Weekly, the outlet cut the formalities and asked him straight up how prominent a role the Wolves will have in Season 6.
"I don't know if I'd be as completely direct as to have the first thing we do when we pick up season 6, is to jump into anything with the Wolves," he said. "I wouldn't probably do that. I don't think we would do that."
He went on to say that it's very difficult to properly explain his comments on the matter without seriously spoiling the upcoming events in the first three episodes of Season 6. However, it seems like the minds behind the hit AMC drama are going to be playing the long game when it comes to revealing the origins, intentions and method behind one of the show's scarier villains.
Although The Wolves may not be featured immediately, that doesn't mean that the world inside the Alexandria safe haven will be all butterflies and sunshine when Season 6 begins. It was previously reported that the show seems to be preparing its audience for a conflict between Rick's group and Morgan and the founders of Alexandria. In addition, Gimple teased multiple threats facing Rick and the survivors, some of which are new and others that are variations of things they've encountered in the past.
However, when it comes to the Wolves, Gimple echoed some comments made by Daryl Dixon actor Norman Reedus when he compared them to the cannibals that inhabited Terminus in Season 5.
"Terminus did horrible things behind the wall; they were a wimpy and in a cowardly way tricked people to going there, and then they did their evil business behind their walls. These guys are roamers, and they seem like a whole bunch of Daryls gone south, who have gone really bad and turned into wolves," he told The Hollywood Reporter. "They're probably on the move; I don't think they're afraid to butcher people right out in the open. They seem different than Terminus; Terminus was more cowardly. They would trick you into coming to Disneyland and then eat you."
"The Walking Dead" Season 6 will premiere in October following the conclusion of AMC's new companion series "Fear the Walking Dead," which will debut in August. What do you hope happens with the Wolves in the premiere? Comment below or tweet your thoughts to @TylerMcCarthy.
© Copyright IBTimes 2023. All rights reserved.