Walt Disney Company Sued By Grandmother After Cannabidiol In Purse Leads To Arrest
The Walt Disney Company and the Orange County Sheriff are facing a civil lawsuit after a 69-year-old grandmother says she was "was wrongfully arrested and taken into custody" at Walt Disney World in Orlando, Florida, in 2019 after cannabidiol was found in her purse.
Attorney Ben Crump, who is representing North Carolina native Hester Burkhalter, filed the suit against The Walt Disney Co. and some of its executives, as well as the Orange County Sheriff and a number of its deputies, in the Circuit Court of the 9th Judicial Circuit in Orange County on July 29. According to Crump, the incident resulted in "illegal detention, false arrest and violation of civil rights," as reported by CNN.
As outlined in the court document, Crump and Burkhalter are seeking $6M in compensatory damages and $12M in punitive damages, as well as millions of additional dollars for her family.
READ: Netflix Acquired Disney, Sony Movies Thanks To 'Contractual Loophole' During Company's Early Years
On the day in question, Burkhalter had traveled with her husband, adult daughter, and two adopted children, ages 8 and 10, to visit Walt Disney World. After spending April 14 at other Disney parks, her family arrived at Magic Kingdom on April 15, according to what Crump and Burkhalter said in the complaint and during a press conference.
Burkhalter was then asked to remove the contents of her bag while going through security. After the CBD oil was discovered, the grandmother was then "separated from her family and placed under arrest for felony drug possession." She was later subjected to drug-sniffing dogs and a strip search before being processed as a narcotics felon. Additionally, she was reportedly denied proper medical care after the doctor-recommended hemp oil was found in her possession.
Burkhalter claims that she had expressed to law enforcement officials that she was unable to breathe during the detainment, which is similar to the complaint that George Floyd made prior to his death on May 25 in Minnesota.
"I felt like I was going to pass out and I started throwing up and the only comment was that one officer who said, 'She's throwing up,' like it was no big deal. I don't understand it," Burkhalter explained.
Crump, who is also representing Floyd's family in a separate lawsuit, stated that they have asked Disney for an apology but have yet to receive one. He also stated that the Orange County Sheriff's Office has been actively working to "defend their indefensible actions."
Disney's list of prohibited items in the parks includes marijuana and "marijuana enriched products" but does not specifically state carrying CBD oil is against their property rules.
The Orange County Sheriff's Office told CNN in an email on Wednesday that they have not yet been served with a lawsuit but do not comment on possible pending litigation. The Walt Disney Co. also did not return CNN's request for comment.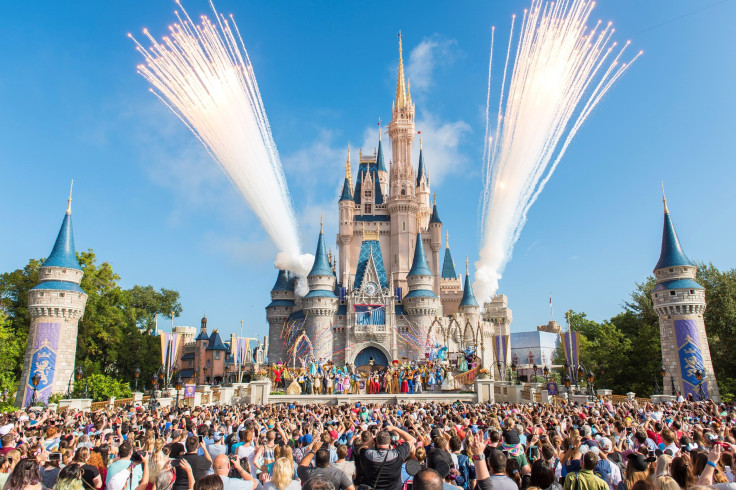 © Copyright IBTimes 2023. All rights reserved.