Want To Hack The Pentagon? New Defense Department Program Challenges Hackers To Breach US Cyber Security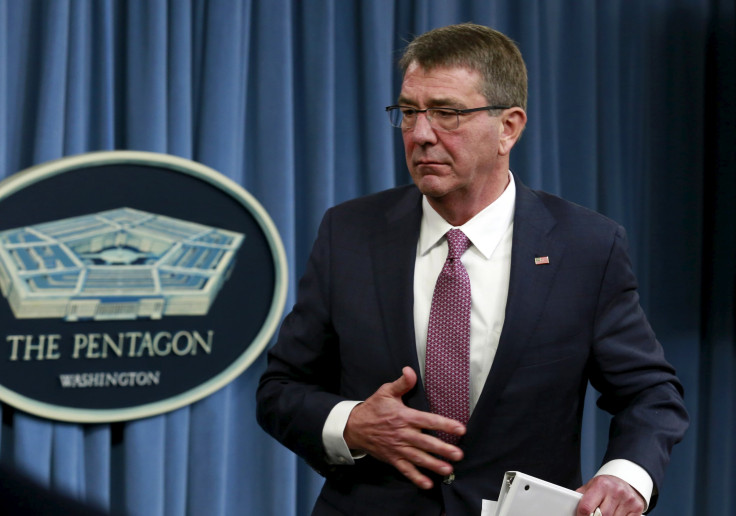 For cybersecurity experts, pimple-faced kids in 1990s hacker films and those looking for a challenge that will help out good old Uncle Sam, the Pentagon is offering the opportunity of a lifetime. A pilot program announced Wednesday will challenge vetted cybersecurity experts to test the security of Department of Defense websites, starting next month.
The program, named "Hack the Pentagon," hopes to identify holes in security before outside groups exploit the weaknesses maliciously. While it is the first of its kind for the Defense Department, it is not a wholly original idea. Similar competitions, known as "bug bounties," have already been performed for larger private companies like United Continental Holdings Inc., an airline company, according to Reuters. The Pentagon hopes that finding these holes will save time and money in the future.
"I am confident that this innovative initiative will strengthen our digital defenses and ultimately enhance our national security," Defense Secretary Ash Carter said in a statement that announced the program.
United States Department of Defense | FindTheCompany
Thousands of participants are expected to join the pilot program, a senior defense official told Reuters. Exact terms of the competition were still a work in progress and winners of the challenge could potentially receive a cash reward of sorts.
The Pentagon certainly isn't being neurotic when it comes to the threat of cyberattacks. In an increasingly digital and connected world, attacks between countries have already caused headache for American officials. In September, it was discovered that trillions of bytes of confidential data had been stolen from the American government, including contractor information for American companies domestically and abroad. That attack was suspected of coming from China.
The U.S. has used cyberattacks to further its attacks as well. A computer virus known as Stuxnet that was designed or funded at least in part by the U.S., for example, was planted in Iranian nuclear enrichment facilities in 2010 that slowed down the enrichment process considerably through small, targeted changes to the mechanical processes in the system.
© Copyright IBTimes 2023. All rights reserved.
FOLLOW MORE IBT NEWS ON THE BELOW CHANNELS