Want To Watch Odell Beckham Jr.'s Circus Catch? NFL Partners With YouTube For Game Highlights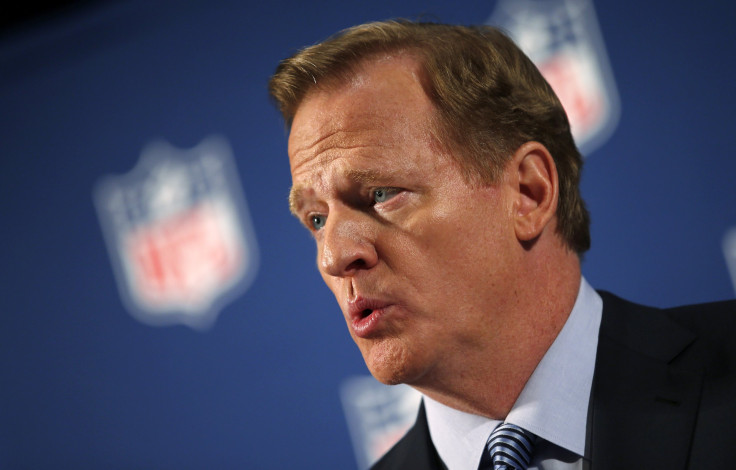 Want to watch Odell Beckham Jr.'s one-handed circus catch? It was surprisingly hard to find on the Web, but that's about to change: The NFL and YouTube announced today that they have formed a partnership that will see NFL content available on the world's largest video service.
The NFL YouTube channel will feature game highlights, recaps, post-game coverage as well as other content created by the NFL Network and NFL.com, all viewable in Google search results. It will not feature live streams of games, and viewers will not be able to embed the channel's clips, a sign that the NFL still prefers its own player, where it keeps all the ad revenue.
"We continue to see an insatiable appetite for digital video content," Hans Schroeder, the NFL's senior vice president of media strategy, business development and sales, said in a statement. "This partnership further expands fans' ability to discover and access NFL content."
The Wall Street Journal reports that YouTube will pay the NFL a licensing fee upfront, and the two companies will then split any ad revenue generated after Google recoups its fees. The precise financial terms of the deal were not disclosed, but any upfront payment from YouTube is notable, as Google resisted paying licensing fees for years, preferring to share advertising revenue on the back end.
YouTube becomes the third social media partner that the NFL has joined with over the past 18 months. During the 2013 season, the league announced it would be sharing custom-made video content on Twitter. Then, late last year, it announced it would begin posting video clips loaded with ads for Verizon on its Facebook page.
But when it comes to YouTube, the NFL is a latecomer. Major League Baseball, the National Basketball Association and Major League Soccer have all done YouTube deals, as have the major European soccer leagues. For many years, most sports leagues were reluctant to put their content on YouTube, choosing instead to house it on their own websites or those belonging to broadcast partners, partly to exert more control over how their content spread online and partly to better negotiate advertising rates. The NFL's move now leaves just a handful of top sports leagues, including the Barclays Premier League, without an official presence on YouTube.
The NFL quietly set up its YouTube channel in mid-December, but it did not begin uploading content to it until this past weekend, when it added a number of videos highlighting league stars, including Texans defensive end J.J. Watt and New York Giants wide receiver Odell Beckham, Jr. A package of highlights from the 2015 Pro Bowl, which took place Sunday night, has also been uploaded. Highlights from Super Bowl XLIX will be posted as the game progresses on Sunday, Feb. 1.
Despite one of the most tumultuous seasons in recent memory, the NFL remains more popular than ever. According to Nielsen, NFL games accounted for all of the top 20 (and 45 of the 50) most-watched TV shows among all programming last fall. For the third consecutive year, an NFL game was the week's most-watched TV show during all 17 weeks of the season.
© Copyright IBTimes 2023. All rights reserved.