War On Drugs Failure: How Many People Are Arrested For Marijuana?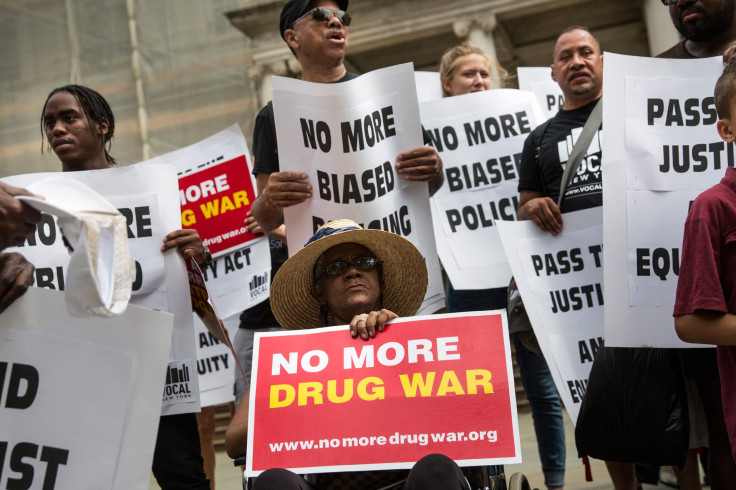 As nine states prepare to vote on legalize or decriminalization marijuana laws on Election Day, the FBI reported a significant decrease in the number of arrests made for cannabis possession and sales. The latest statistics report, which was released Monday, also indicated the majority of the arrests made for marijuana charges were based on possession.
The latest statstics which show 574,641 arrests were made for marijuana possession and 68,480 for trafficking in 2015, are the lowest number of arrests police officials have made since 1996, indicating a seven percent year-over-year drop and a whopping 25 percent drop from its peak -- 800,000 arrests for marijuana possession in 2007. The data, according to the FBI, suggests that the drop in arrests may be because law enforcement has been spending more time cracking down trafficking in and possession of harder drugs like cocaine and heroin.
Marijuana advocates believe the latest statistics will help push legislation efforts in the various states with legalization and decriminalization initiatives for medical and recreational marijuana on the ballot Nov. 8. Many advocates, including Marijuana Majority -- which has enlisted support for marijuana reform from dozens of celebrities, social influencers and elected officials -- believe the drop in arrests for marijuana possession and trafficking is a big step towards dismantling the negative perceptions of cannabis. The Drug Policy Alliance website says marijuana arrests are the leading factor in the United States' war on drugs. However, many supporters of marijuana reform believe the high number of arrests stem from unjust law enforcement practices.
"While the numbers are thankfully dropping over time, it's alarming and simply unacceptable that someone is harassed by the police just for marijuana every 49 seconds in this country. Polls now consistently show that a growing majority of Americans supports full legalization, and it's about time more politicians and law enforcement caught up," Tom Angell, chairman of Marijuana Majority, told IBT. "Our movement is set to more than double the number of states with legalization this November, and we won't stop pushing until the day when no one is put into handcuffs or cages just because they choose to consume cannabis."
Following Election Day, rates of marijuana may drop again after four states vote on medical marijuana reform and five others vote to fully legalize recreational use of cannabis.
© Copyright IBTimes 2023. All rights reserved.