War In Space: Air Force To Have General For Combat Outside Of Earth's Atmosphere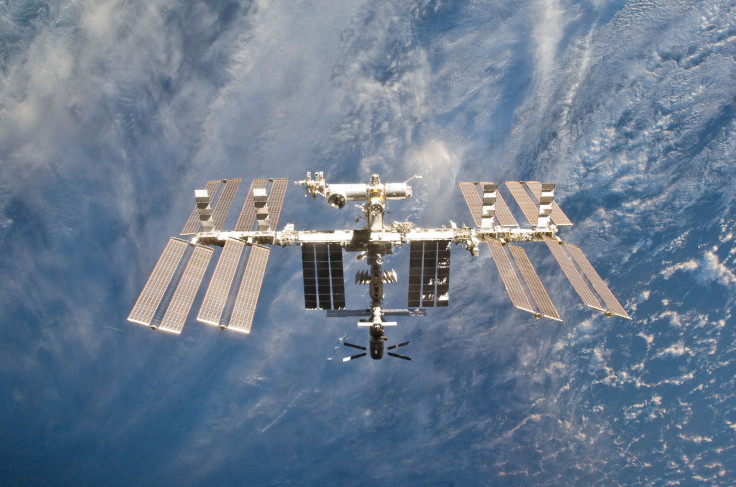 A new Pentagon position devoted strictly to maintaining the U.S. Air Force's ability to operate — and fight — in space was announced Tuesday. The position was part of several changes the Air Force is making to ensure the U.S. can grow its military capabilities outside of Earth's atmosphere.
"We're going to have a deputy chief of staff for space," Gen. John Raymond, head of the Air Force Space Command, said during a speech at the Space Symposium, Defense News reported. "He or she will work at the Pentagon, it will be a three-star general, and they'll come to work every day focused on this, making sure that we can organize, train and equip our forces to meet the challenges in this domain."
Read: War In Space? China, Russia Can Shoot Down US Satellites
The announcement came as the Air Force was pushing for an increased focus on defending U.S. space assets, which include over 1,400 satellites orbiting the planet. The Air Force also announced this week it was streamlining acquisition processes, improving responses to space threats, bringing in space professionals during decision making and launching a "Space Warfighting Construct" which will make space architecture "more flexible, survivable and resilient," according to an Air Force press release.
"The time has come to adapt our organization and management structure to reflect the reality that space is a joint warfighting domain," acting Secretary Of the Air Force Lisa Disbrow said.
As the U.S. becomes increasingly dependent on satellites, vulnerability to an attack on those satellites increases. Both Russia and China have demonstrated the ability to shoot down satellites.
"While we're not at war in space, I don't think we could say we're exactly at peace either," Vice Adm. Charles Richard, U.S. Strategic Command Deputy Commander, said in March.
The Air force has not announced who will be assigned to the new position, which an Air Force statement described as a "space advocate."
© Copyright IBTimes 2023. All rights reserved.