Warren Backs Away From Sanders Sexism Claims
KEY POINTS
When asked about Sanders, Warren said "I'm not going there"
Warren gently backing down from claims that Sanders made sexist comments
Support for Sanders has only continued to climb since the allegations
Earlier this month, Sen. Elizabeth Warren (D-Mass.) accused fellow Democratic presidential hopeful Sen. Bernie Sanders (I-Vt.) of telling her that a woman couldn't win the White House. Since then, Warren has cooled off on talking about these allegations – no doubt because she's been facing a backlash.
On Friday, Warren appeared on "CBS This Morning" to discuss her campaign and the impeachment trial of President Donald Trump. However, at one point, host Gayle King asked her how she felt about Sanders, to which she responded, "Bernie and I have worked together for a very long time and we continue to do so. I've said all I'm going to say about that."
Last week, the top candidates running for the Democratic Party's presidential nomination appeared in Des Moines, Iowa, to debate. At one point, Warren's allegations against Sanders were raised. Sanders completely dismissed the remarks as untrue, which lead to a tense encounter after the debate caught on camera, showing Warren asking Sanders if he'd called her a "liar" before declining to shake his hand.
On "CBS This Morning," Warren was also asked to comment on the recent remarks made by Hillary Clinton, the former secretary of state and 2016 Democratic nominee. Speaking with Hollywood Reporter, Clinton said that she still believed that Sanders was a failed lawmaker that "nobody likes."
Warren declined to comment, and simply said, "I'm not going there."
Both Warren and Sanders have long been political allies in the Senate and, despite being opponents in the bid for the Democratic nomination, have been very amicable toward each other. That seemed to change earlier this month, however, when Warren blasted Sanders for seemingly trying to poach her supporters by having canvassers use a script critical of her policies.
Although Sanders later apologized and promised to change the scripts, Warren appeared to make her claims about Sanders' alleged sexist remarks in retaliation. Unfortunately for Warren, that hasn't gone over as well as she likely hoped, as Sanders continues to surge in support – even among women – while Warren trails at third place nationally.
Iowa will be the first state to caucus on Feb. 3. There, Biden and Sanders are closely leading the pack, with Warren and former South Bend Mayor Pete Buttigieg not far behind.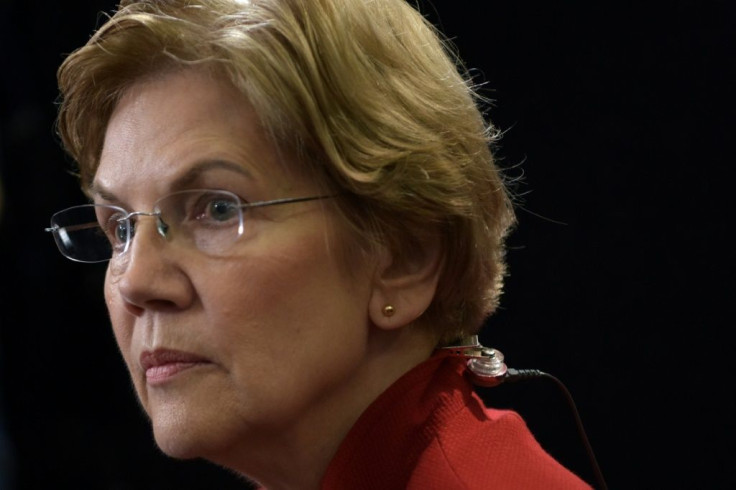 © Copyright IBTimes 2023. All rights reserved.