Warren Buffett The Oil Baron: Why The Famed Investor Just Bought A Big Slug Of This Energy Giant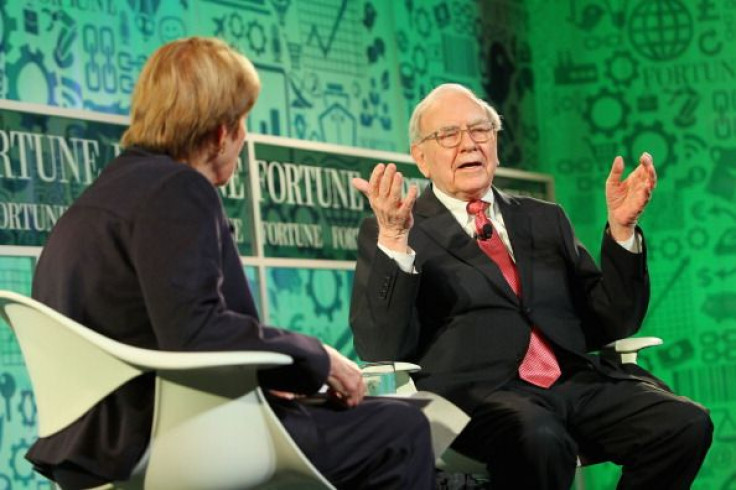 Investment guru Warren Buffett seems to be marching to the beat of oil drums lately, as his company Berkshire Hathaway Inc. (NYSE:BRK.A) has bought a huge stake in yet another major North American energy company, ExxonMobil Corp. (NYSE:XOM).
The $3.45 billion Exxon stake is the latest energy component Buffett has added to his portfolio as he sets his eyes on the North American energy boom, the company said Thursday.
The U.S. is now producing more natural gas and crude oil than ever before, helping the nation supply 14 percent more of its own energy now than it did in 2005. This rapid increase can be attributed to improved exploration and production methods like fracking.
Berkshire recently invested in several upstream and downstream energy companies, including the Canadian oil-sands producer Suncor Energy Inc. (USA) (NYSE:SU) and the Houston-based exploration and production company National-Oilwell Varco Inc. (NYSE:NOV).
Buffett also purchased a huge stake in Burlington Northern Santa Fe Railway, the second-largest freight railroad network in North America, in 2009. The rail industry has seen an increase in the transport of crude oil on tank cars because of the energy boom.
"[Buffett] expects Exxon to be quite profitable in the next few years. That is probably being driven by the shale revolution by both the oil and natural gas side," Christopher Knittel, professor of energy economics at the Sloan School of Management at Massachusetts Institute of Technology, said, adding that the purchase of Burlington Northern "suggests the same thing."
"The shale revolution will take off and there will be a larger need for infrastructure that moves the shale oil from the Midwest to Canada down south," Knittel said.
© Copyright IBTimes 2023. All rights reserved.
FOLLOW MORE IBT NEWS ON THE BELOW CHANNELS