Was Dylann Roof Shooting Terrorism? 2 Years Later, Charleston Killing Remains Fresh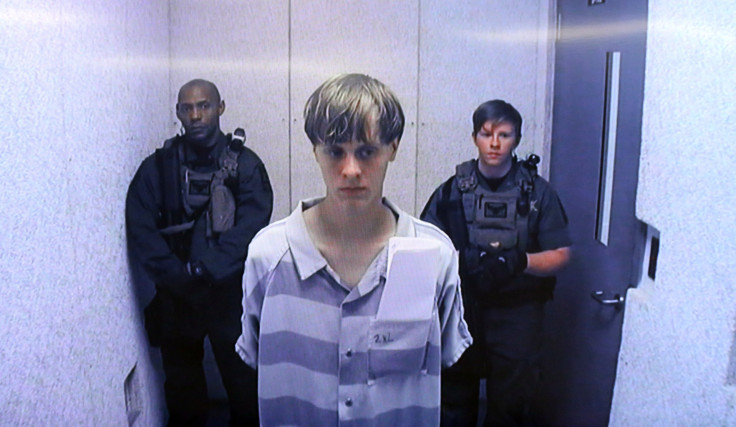 White supremacist and neo-Nazi Dylann Roof walked into Emanuel African Methodist Episcopal Church on June 17, 2015, during a prayer service that killed nine people, all African-American. Since the tragic event, a major debate that raged surrounding his arrest and trial was whether or not to consider Roof a terrorist.
Roof's status as a terrorist is in some ways a question of semantics. The charges against Roof included murder, attempted murder and use of a firearm. All of the charges were filed under the commission of hate crime and none were categorized as domestic terrorism.
Questions surrounding Roof linger as mass shootings continue to plague America. The most recent example is the recent shooting of Rep. Steve Scalice (R-La.) and four others at a congressional baseball practice in Alexandria, Virginia, by James T. Hodgkinson on Wednesday.
A Washington Post article by Tung Yin, who teaches law at Lewis & Clark Law School in Portland, points out that distinguishing between mass murder and terrorism is mostly based on intent.
READ: Charleston Church Shooting Update: Dylann Roof Indicted On Federal Hate Crimes Charges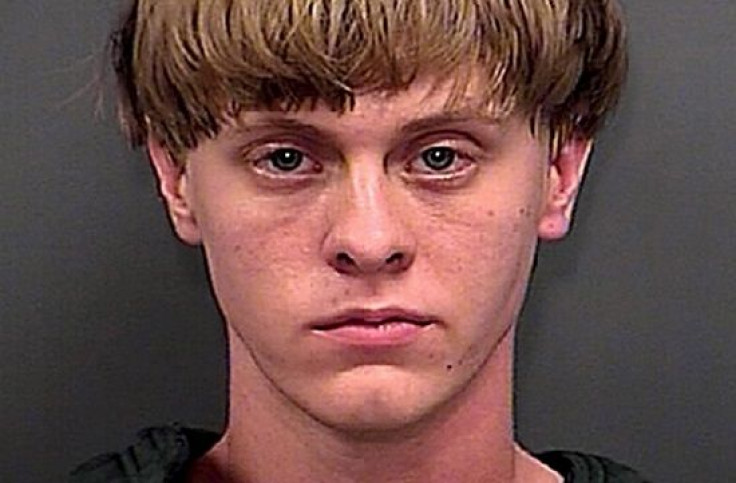 The Argument That Roof Was Not A Terrorist
The heart of the argument about Roof's status as a terrorist depends on how someone defines terrorism. On June 20, 2015, controversial then-FBI Director James Comey told reporters that he didn't see the murders "as a political act." To Comey, a "political" motivation was necessary for a crime to be a "terrorist" act.
"Terrorism is an act of violence done or threatens to in order to try to influence a public body or citizenry so it's more of a political act and again based on what I know so more I don't see it as a political act," Comey said.
Federal law has defined domestic terrorism as acts of violence that have occurred within the United States "intended to intimidate or coerce a civilian population," to influence "government policy or conduct," or "to affect the conduct of a government by mass destruction, assassination, or kidnapping."
However, it's up to federal prosecutors to decide whether or not acts of violence can be brought about as criminal charges, and there's no specific definition to charge someone with domestic terrorism. This lack of definition for domestic terrorism charges was brought up by then-Attorney General Loretta Lynch during the press conference announcing Roof's indictment.
"As you know, there is no specific domestic terrorism statute," Lynch said on July 22, 2015.
READ: Dylann Roof Confession Video And Full Text Of Racist Manifesto: Charleston Church Shooter Laughs While Admitting To Massacre
Argument That Roof Was A Terrorist
The other side of the argument is that the attack by Roof does, in fact, fall into the federal definition of terrorism. Particularly that he attempted to "intimidate or coerce a civilian population" by attacking the Emanuel African Methodist Episcopal Church.
This argument was bolstered by a manifesto entitled "An Explanation," that was put on his website "The Last Rhodesian," next to pictures of him posing with a burning American flag and hints at an explanation for his violent act.
"I have no choice," Roof wrote. "I am not in the position to, alone, go into the ghetto and fight. I chose Charleston because it is most historic city in my state, and at one time had the highest ratio of blacks to Whites in the country. We have no skinheads, no real KKK, no one doing anything but talking on the internet. Well someone has to have the bravery to take it to the real world, and I guess that has to be me."
READ: James Hodgkinson Facebook, JTH Inspections Yelp Page Under Microscope After Alexandria Shooting
Additionally, in an FBI video where he confessed to the murders, he said that that the motive for shooting the people in the church was because "somebody had to do it," adding that "black people are killing white people every day... What I did is so minuscule compared to what they do to white people every day." He also said that the killings were "to agitate race relations."
Some critics have also alleged that in post-9/11 America, the definition of terrorism has only come to be defined as an act by Muslims, and that Roof is an example of that double standard. Dean Obeidallah, a Muslim American radio show host, argued the day after the attack that it was obvious to him that Roof was a terrorist.
"We have a man who intentionally went to a black church, had animus toward black people and assassinated an elected official and eight other people," he said to the New York Times on June 18, 2015. "It seems he was motivated by a desire to terrorize and kill black people."
As intent can be hard to prove, there is also the matter of the severity of the crime. Yin points out that the effects of Roof and Hodgkinson are also important in defining a terrorist.
"One first step toward resolving the question of 'what is terrorism?' — at least in the colloquial sense — is to stop focusing so much on the perpetrator's perceived intent and to look more at the effects of the violent act. Today, attackers such as Hodgkinson, Nidal Hasan, Syed Rizwan, Tashfeen Malik, Jared Lee Loughner and Roof have one thing clearly in common: Even if it's not clear why, they want to kill as many people as possible. That should be enough to call them all terrorists."
© Copyright IBTimes 2023. All rights reserved.