Was Joan Rivers' Death Snubbed At The Oscars? 'In Memoriam' Tribute Video Did Not Include Comedian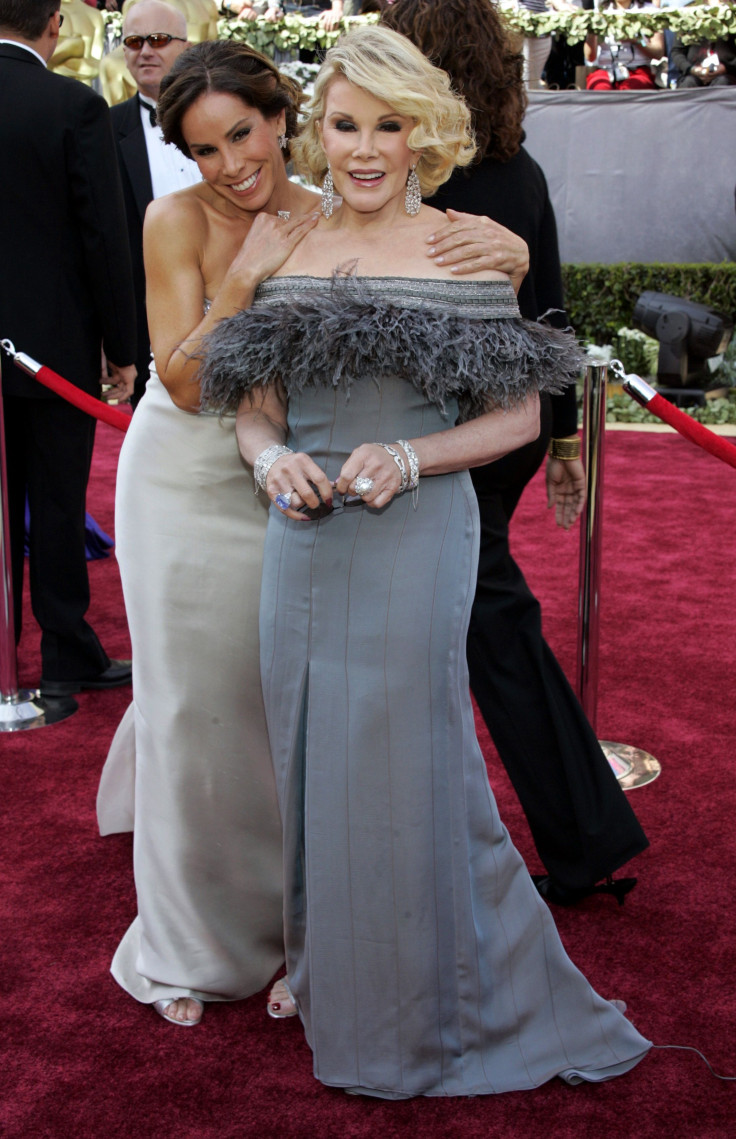 Did Joan Rivers' death just get snubbed? Twitter seemed to think so as many addressed why the recently deceased red carpet interviewer and comedian wasn't recognized during the "In Memoriam" segment of the 2015 Oscars.
Viewers noticed that the tribute, which pays homage to those in the film industry who died during the past year, notably left out the "Fashion Police" star, who became widely known for her pre-award show coverage.
One Twitter user even questioned why Gabriel Garcia Marquez, a Colombian novelist who died in April 2014, was included but Rivers was not:
Although the Academy neglected to include Rivers in their tribute piece, Rivers' daughter Melissa made sure to pay homage to her legendary mother through a touching video, which appeared on E! before 87th annual Academy Award ceremony kicked off.
"My mom asked questions that nobody else dared to ask," Melissa said, referring to her mother's bold journalism. Melissa then concluded the touching memorial reel to her mother: "So here I am, 20 years later -- one last Oscars, one last red carpet and one last time to say, 'Back to you, mom.'"
Rivers died in September 2014 following surgery complications.
Do you think Joan Rivers should have been included in the 2015 Oscar "In Memoriam"? Sound off in the comments section below.
Click HERE for information on how to watch the 87th Academy Awards online or on TV. For a full list of Oscar nominees click HERE. Follow our live blog HERE for updates throughout the night.
© Copyright IBTimes 2023. All rights reserved.