Was Prince Harry Too Harsh To Meghan Markle? Duchess Close To Crying
Prince Harry and Meghan Markle are very sweet, but there are rare times when this isn't the case.
A netizen took to Quora to ask if the Duke of Sussex was too harsh when he told his wife to turn around for the National Anthem at Trooping the Colour last June. The online user said that the Duchess of Sussex looked like she was close to crying.
According to reports, Markle had to turn to her side to see the man Prince Harry was talking to. However, the duke told his wife to turn around instead of looking at them because "it's time."
Eileen Wood, a Republican, said that Prince Harry and Markle were not upset and "no one was about to cry." She stressed that "during the entire Trooping of the Colour that anyone (other than Princes Andrew and George) looked anything but happy and chatty. And for that moment or two, everyone looked appropriately solemn."
Chris Hawkes, a supporter of constitutional monarchy, believed that Prince Harry wasn't being harsh to his wife. For him, Prince Harry only warned his wife that the band below was about to play the National Anthem since she could not see it from her viewpoint.
"No, I just think he recognized that the anthem was about to start and he only had seconds to warn Meghan," Gail Neschen agreed.
Meanwhile, Kimberly Klaus believed that Markle was too tired and didn't remember some small details at the event because it was her second Trooping the Colour. For her, it shouldn't be a big deal.
She also put Prince William as another example. The Duke of Cambridge has been attending the event since he was a kid, but one time, Queen Elizabeth II reprimanded him for leaning down to talk to Prince George while they were at the balcony.
Her Majesty told Prince William to "stand up." The second in line to the throne immediately straightened up with a slightly embarrassed look on his face.
Some said that Prince William and Queen Elizabeth II have a complicated relationship due to their roles in the monarchy. However, Christopher Anderson pointed out that the Duke of Cambridge is the Queen's favorite grandson.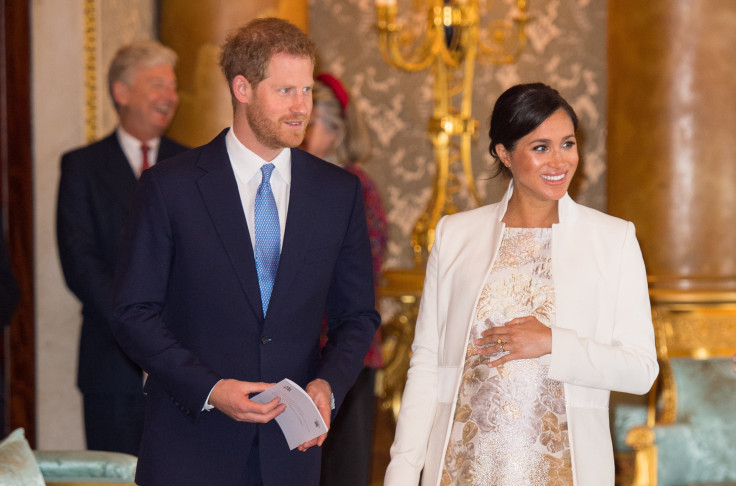 © Copyright IBTimes 2023. All rights reserved.