WATCH: 8 Korean Celebrities Who Took The 2023 Ice Bucket Challenge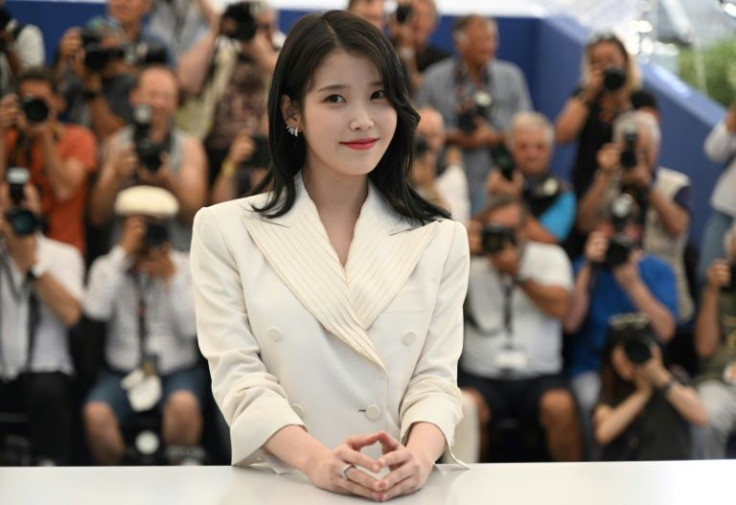 KEY POINTS
The Ice Bucket Challenge is trending in South Korea again
The 2023 revival of the challenge aims to raise funds for the country's first hospital for ALS patients
Park Bo-gum, IU and Kwon Nara are among celebrities who took part in the challenge
The "Ice Bucket Challenge" is trending in South Korea again after being revived by stars to support plans to build the first-ever South Korean hospital for patients with amyotrophic lateral sclerosis (ALS).
Nine years after it first trended in 2014, the viral campaign is now making waves on social media again, thanks to South Korean singer Sean — one-half of the 1990s hip-hop duo Jinusean — who revived the challenge.
The viral challenge aims to raise awareness of the rare neurological disease — also called Lou Gehrig's Disease — as well as funds for ALS research, patients, and their communities. It involves people pouring a bucket of ice water over their heads and then nominating others to either do the same within 24 hours or make a meaningful donation to an ALS charity.
Sean posted a video of himself taking part in the challenge and revealed that he's been working with the Seung-il Hope Foundation for over a decade, according to Singapore's The Straits Times. The foundation, which was named after ALS patient and former basketball coach Park Seung-il, is building the Lou Gehrig Nursing Hospital, the first ALS hospital in South Korea.
Below is a list of eight other South Korean stars who took part in the 2023 Ice Bucket Challenge.
1. Park Bo-gum
Park Bo-gum participated in the campaign after being nominated by Sean. In a video he uploaded vis his personal Instagram account, the actor poured a bucket of ice water on himself.
In the caption, Park shared the mechanics of the challenge. Nominees are to do the challenge in 24 hours or donate at least 100,000 KRW ($79) for the construction of the Lou Gehrig Nursing Hospital.
2. IU
The 30-year-old "Celebrity" hitmaker also took on the challenge — after being named by Sean in his video — continuing her tradition of promoting and donating to charities since 2011.
After getting freezing water poured over her head, IU nominated Heo Joon-seok, Lee Joo-Young, and Lee Do-hyun.
3. The Boyz's Q
Ji Chang-min — professionally known as Q — also dunked ice water on himself. Instead of a bucket, however, the 24-year-old used a Styrofoam cooler, sparking laughter from his supporters. He was nominated by Bo-gum.
4. Lee Joo-young
The "Itaewon Class" actress bravely accepted IU's challenge and dunked ice-cold water on herself, though it was already heavily raining at the location where she was doing the challenge.
IU showed support for Lee by flooding the comments section of the video with heart emojis.
5. Kwon Nara
Kwon Nara, who was nominated by her fellow "Itaewon Class" cast member Joo-young, also joined in on the challenge.
Though she seemed quite nervous at first, she was able to do the challenge with the help of a staff member. Many of her followers congratulated her on successfully taking part in the challenge.
6. INFINITE's L
Kim Myung-soo — popularly known as INFINITE's vocalist L — surprised his followers by also participating in the challenge in the midst of preparing for his and his group's highly anticipated comeback. Instead of nominating other South Korean celebrities, however, he challenged everyone watching the video to join.
7. Im Si-wan
After being nominated by former professional soccer player Cho Won-hee, Im Si-wan immediately took on the challenge, dumping a huge bucket of ice water on himself. He then encouraged others to join, saying, "Fighting."
He nominated Lee Si-young, Super Junior's Choi Si-won, and Japanese mixed martial artist Choo Sung-hoon.
8. Kwak Dong-yeon
Encouraging his followers to join the challenge to support the construction of the ALS hospital, actor Kwak Dong-yeon also accepted the challenge from Bo-gum.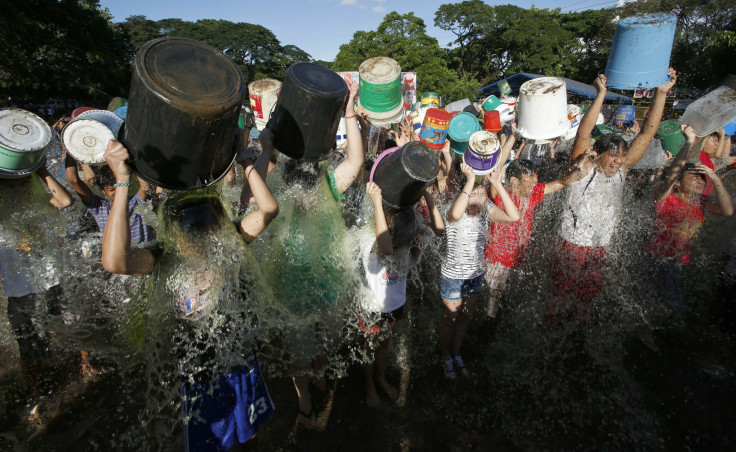 © Copyright IBTimes 2023. All rights reserved.