WATCH: Alex Trebek Gets Emotional On 'Jeopardy!' After Tournament Of Champions Response
On Monday night's episode of "Jeopardy!" host Alex Trebek was moved by a specific response that was given during the "Final Jeopardy" round.
After Trebek posed the question, he went to contestant Dhruv Gaur to see what his answer was after the time ended. What he saw instead of an attempt at answering the question was a sentimental statement from Gaur.
"Dhruv, you're smiling. I like that. Let's take a look at your response," Trebek said before revealing what was written. After seeing that Gaur had written "What is we love you, Alex?" the host became choked up and said, "That's very kind of you. Thank you."
The moment can be seen below in a tweet from the official "Jeopardy!" Twitter account.
After the interaction, the contestant took to Twitter to discuss what happened on the episode. "Sorry for west coast spoilers, but I'm really glad I got the opportunity to say to Alex what everybody at the tournament was thinking," he wrote, adding, "For context, Alex had just shared with us that he was reentering treatment for pancreatic cancer..." His tweet can be seen below.
READ: What Will Happen To The James Holzhauer 'Jeopardy!' Clip Leaker?
"Jeopardy!" fans know that Trebek has been battling Stage 4 pancreatic cancer for most of this year. After making the announcement in March, sources close to production revealed last month that the host has no intention of stepping down from the show anytime soon.
The Monday night episode also revealed that Emma Boettcher, the contestant who ended James Holzhauer's history-making winning streak over the summer, will be advancing in the ongoing Tournament of Champions. For his part, Holzhauer also recently appeared on the show again as he too returned for the TOC.
New episodes of "Jeopardy!" are currently airing weeknights. Check your local listings.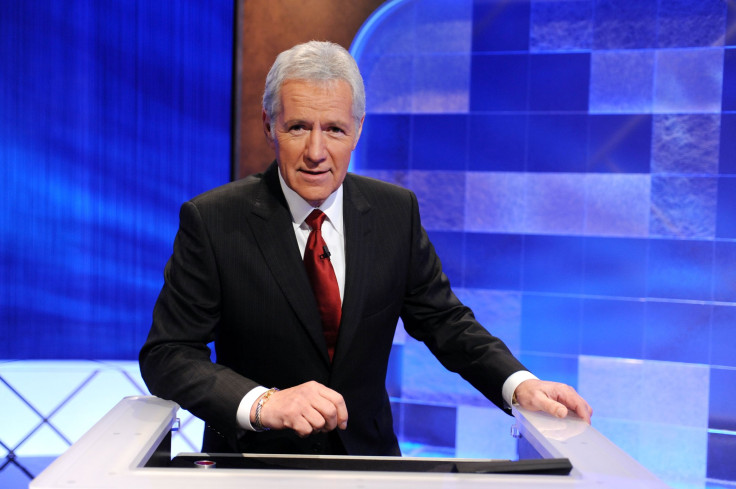 © Copyright IBTimes 2022. All rights reserved.
FOLLOW MORE IBT NEWS ON THE BELOW CHANNELS