Watch Amy's Baking Company Part 2 On 'Kitchen Nightmares': I Would Love Not To 'Have Tourette's Syndrome' [VIDEO]
Amy's Baking Company made their triumphant return to "Kitchen Nightmares" on Friday night, and if viewers were hoping to see more obscene behavior from owners Amy and Samy Bouzaglo, they were not disappointed. Amy's offensive comments ranged from her belief that men are inferior in the kitchen to making fun of Tourette's syndrome.
Chef Gordon Ramsay didn't return to Scottsdale, Ariz., to update "Kitchen Nightmares" viewers on one of the most-hated reality TV couples. Instead, he narrated the new episode and began with a recap of the first time he went to ABC.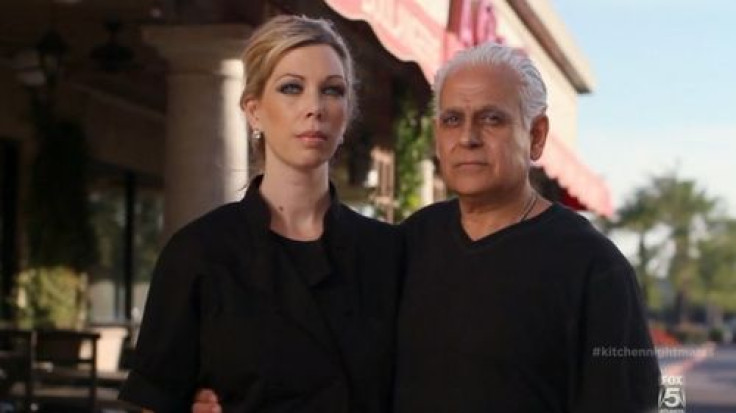 Patrons wrote Yelp reviews and claimed the food was horrible. Ramsay agreed with the amateur critics, but the Bouzaglos were not receptive to Ramsay's criticisms. Instead, they bumped heads with the celebrity chef and ultimately forced him to abandon the episode.
The new footage from their "Part 2" episode included events that occurred during his first visit that didn't make it to television. Ramsay noticed that he didn't see any males in the kitchen and Amy explained that's because she doesn't feel comfortable working with them since her kitchen is so small.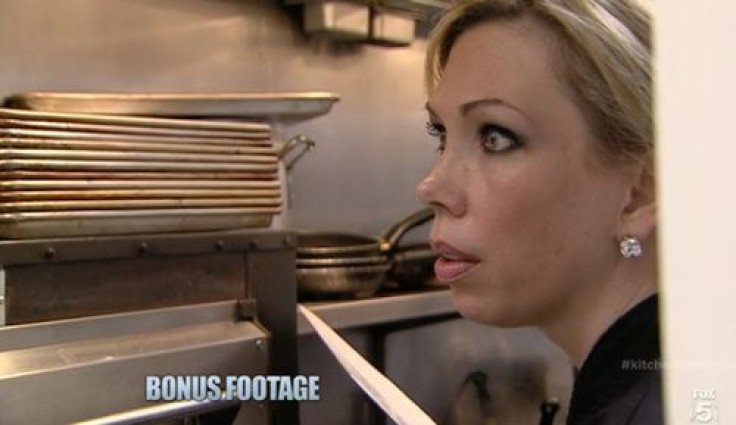 "I feel comfortable working with girls because my kitchen is so tiny. We bend over, we bump into each other," she explained to the 57-year-old host. "And male chefs, their ego is too big and it's too little, my kitchen, so they leave. I show them the door."
But ego isn't the only problem Amy has with male chefs and it should be noted that as she's insulting male cooks around the world, she's also explaining herself to a world-renowned chef.
"And they don't have my standards, they can't clean like I do," she said. "It's like they're doing me a favor. This is how we work. I work meticulously because my customers deserve it."
The Bouzaglos ignited a social-media firestorm their first round on "Kitchen Nightmares" and people had plenty to say after their "Part 2" episode aired, especially when Amy was trying to defend her outlandish antics towards online trolls: "I would love to be a lady and control my language and not have Tourette's Syndrome but -- I can't."
The Bouzaglos maintain that their food is good and that there are haters out there who just want to bring them down and see them fail.
Follow me on Twitter @mariamzzarella
© Copyright IBTimes 2023. All rights reserved.