WATCH: Coca-Cola Costume-Wearing Thief Robs Kentucky Restaurant Manager At Gunpoint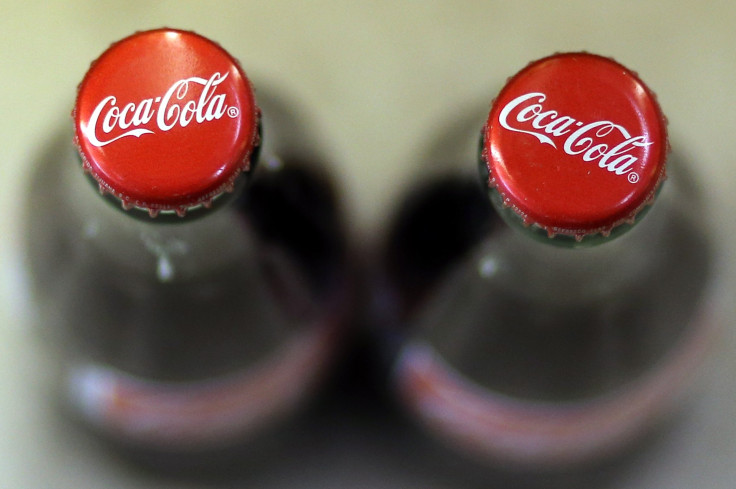 A gunman dressed as a "Coca-Cola bottle" robbed a restaurant in Henderson, Kentucky, around 7 a.m. EDT on Monday.
A short clip of the incident was released by the Henderson Police Department (HPD) in order to seek the help of the public in locating the culprit.
In the video, the robber in the soft drink body suit is seen forcing his way into the back of Rally's restaurant outside of Louisville, after threatening the manager at gunpoint.
At the beginning of the video, the manager is shown passing a package to the robber from the doorway of the back entrance.
Taking the package, the man starts brandishing a gun in his other hand, forcing the manager to retreat all the way into his office.
According to HPD, the thief got away with $500. The robber was described by the HPD as a white male who fled the scene of the crime in a gray-colored minivan driven by another white man, according to police report.
The costume, as seen in the footage, is designed as a gray and red soda bottle with the words "Coca-Cola" written in white on the front. Also, the thief was wearing white shoes.
According to investigators, the robber was wearing some kind of a Halloween costume.
No other witness beside the manager was present at the time of the robbery since it happened before opening hours of the place. The manager was not physically hurt by the robber.
Search for the suspect is still ongoing. The HPD is currently going through CCTV footage of other facilities to see if the rare costume-wearing robber was spotted in cameras placed at nearby areas, Mail Online reported.
Rally's manager told the NBC affiliated 14 News that the company is offering a $5,000 reward any tips that can lead to an arrest and conviction of the robber. If you have any information regarding the matter, you can give Crime Stoppers a call at (270) 831-1111 or get in contact with the HPD at (270) 831-1295.
© Copyright IBTimes 2023. All rights reserved.