WATCH: Erratic Shirtless Passenger Attempts Fight With Airport Ground Crew On Tarmac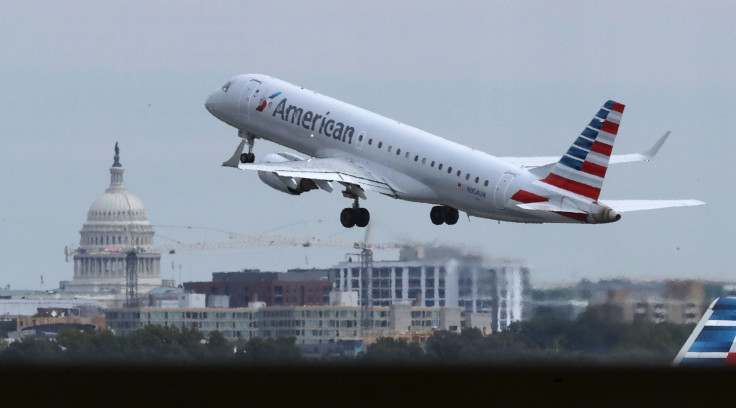 An agitated passenger on Monday got kicked off a flight at the Charlotte Douglas International Airport in North Carolina and was recorded with his shirt off while attempting to fight several airport employees on the runway.
In the cellphone video, the unidentified man can be seen on the tarmac removing his shirt and berating the airport's ground crew. Officials reportedly escorted him off a Cincinnati-bound American Airlines due to inappropriate behavior, according to the Winston-Salem Journal.
"He acts like he wants to fight or something," said passenger Kelly Smekens who captured the scene from inside the cabin. "Well, that ain't gonna get him back on [the plane], I can tell you that."
Officials asked the man to exit the plane because of his behavior, Smekens told the Journal. Once off the plane, he threw his shirt down and tried to fight crew members while on the tarmac.
After he backed off, the man returned and proceeded to gather his belongings off the ground. That's when he confronted airport employees yet again.
Smekens said that the man's actions caused a 40-minute delay. American Airlines released a statement affirming that a "disruptive passenger" did indeed stall the plane and had been removed near the departure gate.
Officers from the Charlotte-Mecklenburg Police Department responded to the disturbance and arrested the suspect, Katie Cody, an airlines spokesperson told International Business Times.
"We did have a disruptive passenger on flight 5466, departing for Cincinnati, on the afternoon of Feb. 26 and we requested law enforcement assistance," Cody said.
© Copyright IBTimes 2023. All rights reserved.