Watch: Great White Shark Devours Seal Off Cape Cod, Surfers Panic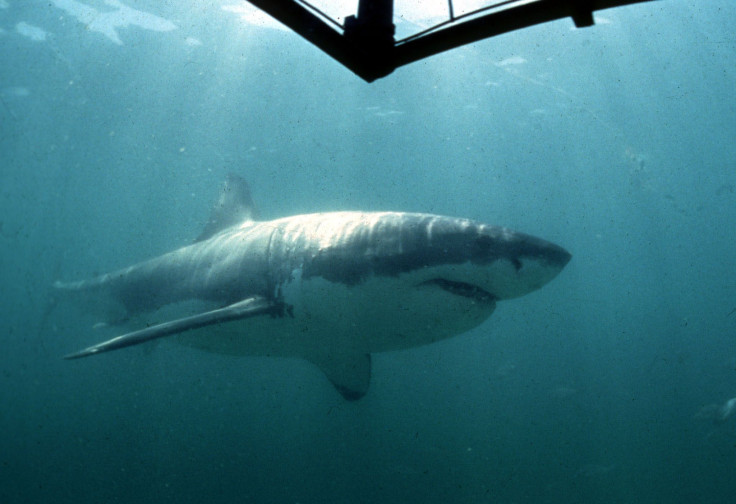 A great white shark, believed to be 15-foot-long, caused panic after it was seen attacking a seal off Cape Cod, Massachusetts. A video posted by Ken Martin of Boston shows the moment the predator devoured the marine animal.
The shark allegedly "took out a seal in the middle of 20 surfers" just 30 feet from the shore, Martin described on Twitter. The video shows surfers scrambling to the shore after the shark was spotted. The water turned red with the seal's blood as "chaos" ensued for a few minutes. The shark disappeared shortly after the event.
"My daughter had a seal swim up on her about 10 days ago exact sandbar and had no idea until people in the beach started to yell to her to move. Have to avoid the seals and all should be ok," Martin wrote. Others who frequent the beach agreed, with one user saying: "Rule #1: Don't swim or surf near the seals by the inlet at Nauset."
Another added: "We've been vacationing & going to Nauset for 15-20 years (before and after Kids lol) and each year seems like seals are inching closer to the shore, which brings the sharks closer."
Great white sharks have been increasing in the Cape Cod area. Last year in June, experts predicted there would be an increase in shark sightings off Cape Cod because of an increasing population of grey seals. Some fear an increase in the number of sharks may also lead to attacks by the predators.
"It's not if, it's when, in terms of somebody being fatally attacked," Greg Skomal, a great white shark biologist with the Massachusetts Division of Marine Fisheries, told the National Geographic in 2016. "We've got seals being eaten within 100 meters of surfers. Think about that. Cape Cod is coexisting right now, but we haven't had the attack; we haven't had that fatal attack."
This is not the first time a shark has attacked a seal so close to the beach in the Cape Cod region. In October, the Atlantic White Shark Conservancy — a nonprofit that supports great white shark research, education, and conservation in Cape Cod — released a graphic video showing a great white shark feasting on a seal in the waters off Chatham, a town in Barnstable County, Massachusetts.
© Copyright IBTimes 2023. All rights reserved.