14-Foot Hammerhead Shark Caught On Texas Coast By Fisherman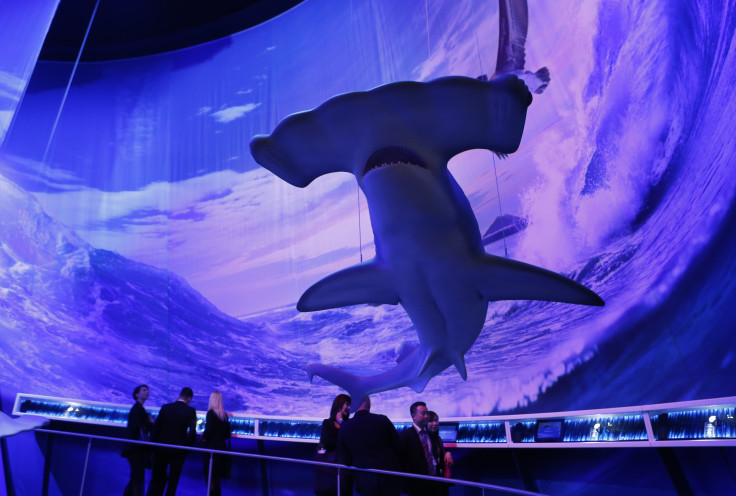 A fisherman caught a massive 14-foot hammerhead shark while on the Texas coast Saturday afternoon describing it as a "shark catch of multiple lifetimes."
Ray Cedillo said he goes fishing every chance he gets and had gone out with some of his friends to the Padre Island National Seashore where he was surprised to find the special catch.
"It was something that I'd always dreamed of catching. Next thing you know, it was on the beach," he said, ABC 13 reported.
They got a bite and started to reel it in and realized it was a 14-foot-long hammerhead shark, estimated at just over 1,000 pounds.
They noticed the shark was very weak and quickly measured it before trying to set it free. "We quickly took pics, got a length measurement, took the hook out and did all we could to get her released," he said adding "All that only took around 3-5 min while it (was) still in plenty deep water."
"We were dragging it back into the water. We knew she was very weak, and we stayed with her for about 45 minutes getting beat up by waves," he said.
But unfortunately, the shark did not make it when they tried to release it back into the water.
"Well after 30-40 min of us holding her up into the current in 3-4 [feet] of water we were faced with accepting the fact that she was done," he said adding "It's not what we do. Most of us land-based shark fisherman are conservation-minded. We tag fish and release them for research. But this was just a bad deal."
They have decided to save the shark meat so it could be donated.
"I have caught hundreds of sharks and never have I killed one for fun or fame. It's not what we do," he posted on Facebook.
"People that know me know that I release every single shark I catch so this hurts, catching this fish of a lifetime and it not making it totally sucks for me but it happens especially since we tried hard," Cedillo said.
In a similar instance in May, a shark wrangler caught a 12-foot hammerhead shark on a Florida beach.
Elliot Sudal said he caught two sharks and they were quickly tagged with research data and safely released back into the ocean.
"It's the biggest thing you could possibly catch off the beach, I mean, these things are strong. They are good fighters, you've got big reels, big hooks … it's exciting," he said, CBS-affiliated WINK reported.
Sudal has caught and released more than 500 sharks and he also managed to catch the attention of Vice President Mike Pence while he was shark hunting on Sanibel Island. Pence joined him to catch a 13-foot smalltooth sawfish.
While speaking about the thrill of the job, Sudal said it is about "finding out how they are moving and why, depending on water quality, temperature, climate change, things like that."
© Copyright IBTimes 2023. All rights reserved.