Watch the "Jackass" Stars' Tribute Video to Ryan Dunn [VIDEO]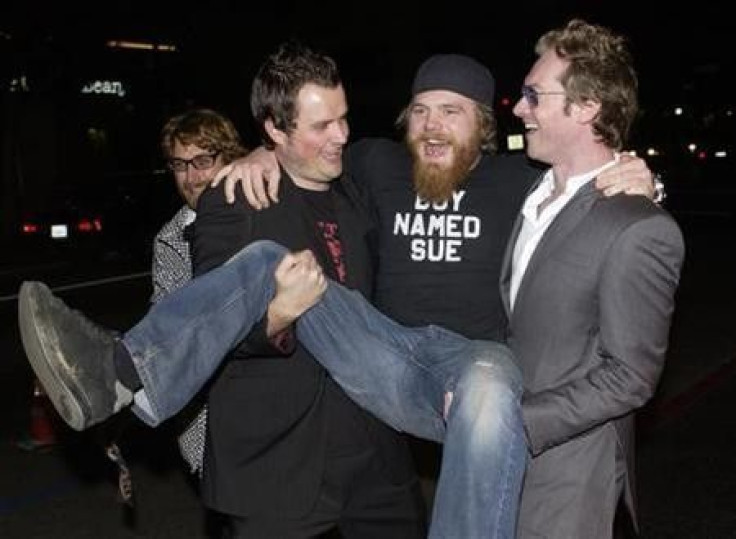 The stars of Jackass' released an official tribute video to their friend Ryan Dunn who recently passed away.
The song, which features a song written by Johnny Knoxville's cousin, was aired at Dunn's private memorial service.
Dunn's 2007 Porsche 911 GT3 went off the road, crashed in to woods and caught fire. The accident happened at 3 a.m. on Route 322 and New Street in West Goshen Township.
TMZ is reporting that Dunn had twice the legal blood alcohol level at the time of his fatal crash.
West Goshen Police Chief Michael Carroll said that Dunn's B.A.C. was .196, which is about two and a half times the legal limit in Pennsylvania, which is .08.
No other substances were found in his blood other than the alcohol, Carrol said.
TMZ reported that Dunn was out drinking with his friends just hours before the fatal car crash. The police have yet to determine the cause of the crash, but cite speed as a probable cause.
Police who did an accident reconstruction said that Dunn might have been traveling as fast as 130 mph
Recently the site of the crash was vandalized. According to a report by TMZ, someone wrote Ritch (sic) Pr*ick with spray paint on the site.
It is unclear who is responsible for the vandalism. West Goshen Police Capt. Joseph Gleason said it would be difficult to track down the person who did this since the memorial is visited by so many people during the day.
At any given time you have, 10, 20, 30 people there, he said.
Westboro Baptist Church, who has protested at the site denied responsibility for the vandalism.
© Copyright IBTimes 2023. All rights reserved.