Watch Live Stream: Spacewalk Outside International Space Station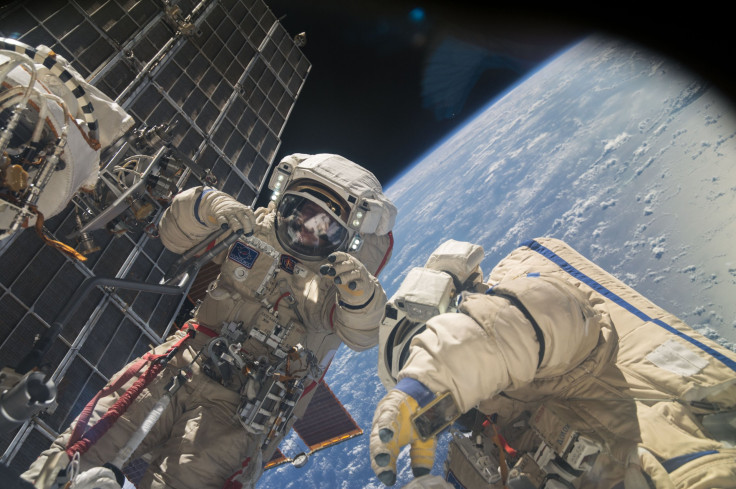 Astronauts on the International Space Station are scheduled to start their weekend with a spacewalk outside of the ISS Friday morning. Two Russian cosmonauts stationed on the ISS are scheduled to head out into space just after 10:30 a.m. ET Friday, according to NASA.
During their walk, their primary objectives are to jettison an electronics box out to space for the Zvezda module and to install a new upgraded electronics box for communication between flight controllers on the ground and the modules of the ISS. They are also expected to take pictures of the Russian modules of the ISS from outside the station and retrieve experiments that have been in the hull of the Russian module.
Cosmonauts Alexander Misurkin and Anton Shkaplerov are scheduled to be the two conducting the tasks in what is planned to be a more than six-hour spacewalk. They'll leave from the Pirs docking airlock ar 10:34 a.m., said NASA.
The walk will be Misurkin's fourth and Shkaplerov's second. Both men will be wearing space suits with blue stripes on them so the two will be difficult to tell apart during the walk. The two completed their preparations Thursday ahead of Fridays walk. Those preparation included going over walk procedures, collecting necessary tools and readying the spacesuits, according to NASA.
The next spacewalk for American astronauts is scheduled for mid-February. It was originally scheduled for Monday but was delayed. That walk will be conducted to stow and reposition Latching End Effectors on the station.
Coverage of the walk is scheduled to begin at 9:45 a.m. ET and the astronauts are set to head out into space about 45 minutes later.
Watch the live stream of the spacewalk here:
© Copyright IBTimes 2023. All rights reserved.