WATCH: NewJeans Performs 'ETA' Live For The First Time Ahead Of Release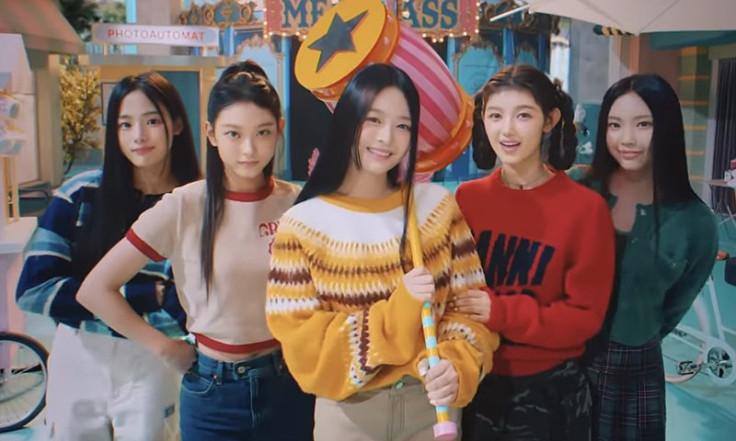 KEY POINTS
NewJeans held its first fan meeting, "Bunnies Camp," over the weekend
The group surprised fans with a full performance of its pre-release song, "ETA"
NewJeans' second mini album "Get Up" will be available on music streaming platforms on July 21
NewJeans surprised fans with a performance of "ETA," one of the songs from its upcoming mini album "Get Up," over the weekend.
Minji, Hanni, Danielle, Haerin and Hyein held their first-ever fan meeting, "Bunnies Camp," Saturday at the SK Olympic Handball Gymnasium in Seoul, South Korea. The event, which was streamed live, featured the rising K-pop stars performing their hit singles "Attention," "Hype Boy," Cookie," and "Hurt," among others.
NewJeans also performed the full version of its pre-release song "ETA" live and showed off its choreography for the track for the first time, sparking excited reactions from fans — known as Bunnies.
Though "Bunnies Camp" was only made available for fans who purchased the event on Weverse Shop, some took to social media to share videos of the "ETA" performance. It featured an upbeat melody and the group's signature dance style: complicated footwork.
"Proof NewJeans still has a flawless discography," one fan commented on the video posted by social media user @chaerytf on TikTok. It has since garnered 2 million views and over 448,000 likes.
Another quipped, "Song is called 'ETA' [because] they know they ate."
"[Oh my gosh], it brings old [K-pop] vibes. Can't wait," a third user said.
"I absolutely love it already," a fourth user said, while another commented, "I need this on my Spotify like [as soon as possible]."
"Their choreography never disappoints," a sixth user wrote.
"It's literally too GOOD!!" a seventh user commented.
NewJeans — who debuted in 2022 under the independent music label ADOR — is slated to make its comeback with its second mini album, "Get Up," on July 21.
The album will feature the tracks "New Jeans," "Super Shy," "ETA," "Cool With You," "Get Up" and "ASAP," which will all be accompanied by music videos upon release.
"Super Shy" and "New Jeans," which will drop alongside a music video in collaboration with the popular cartoon show "The Powerpuff Girls," will be released on July 7. The remaining tracks will officially drop on July 21.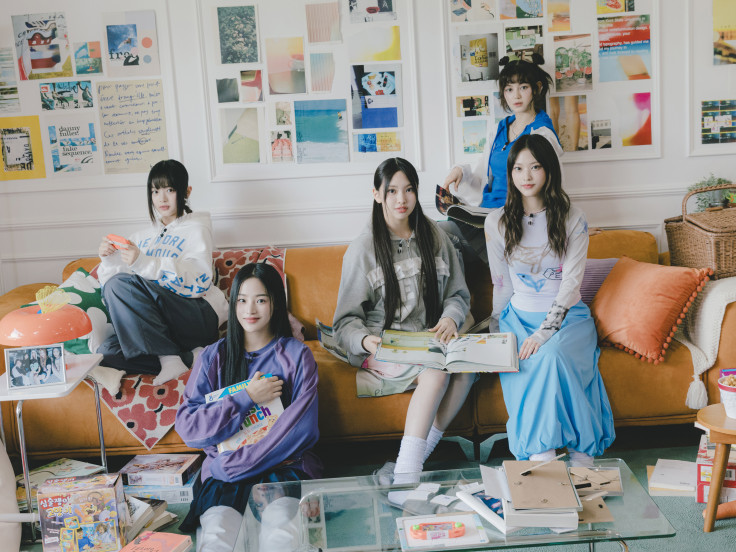 © Copyright IBTimes 2023. All rights reserved.