Here's How To Send Personalized Fan Letters To Your Fave K-Pop Idols On Weverse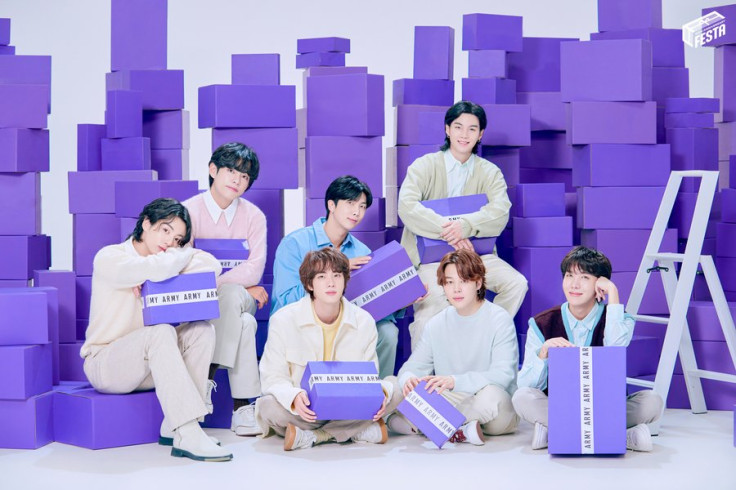 KEY POINTS
Weverse introduced a new service fans can use to send personalized letters to their favorite K-pop idols
Fans could now send messages to artists such as BTS, TXT, ENHYPEN, Seventeen and more
Fans can decorate their letters and add their personal touch to them
Sending personalized letters to K-pop idols has now been made easy by Weverse with its new "Fan Letter" service.
On Wednesday, the fan community app — founded by Hybe in 2019 — launched a new feature that helps fans from across the globe send their heartfelt messages to artists such as BTS, TOMORROW X TOGETHER (TXT), ENHYPEN, Treasure, LE SSERAFIM, NewJeans, Seventeen, Kim Sejeong, and many others.
Fans can customize the appearance of their letters and add their personal touch to them. The service provides ready-made templates, stickers, emojis, a text font slider, and a pen for drawing and writing. Fans can also upload the photo of their favorite idols.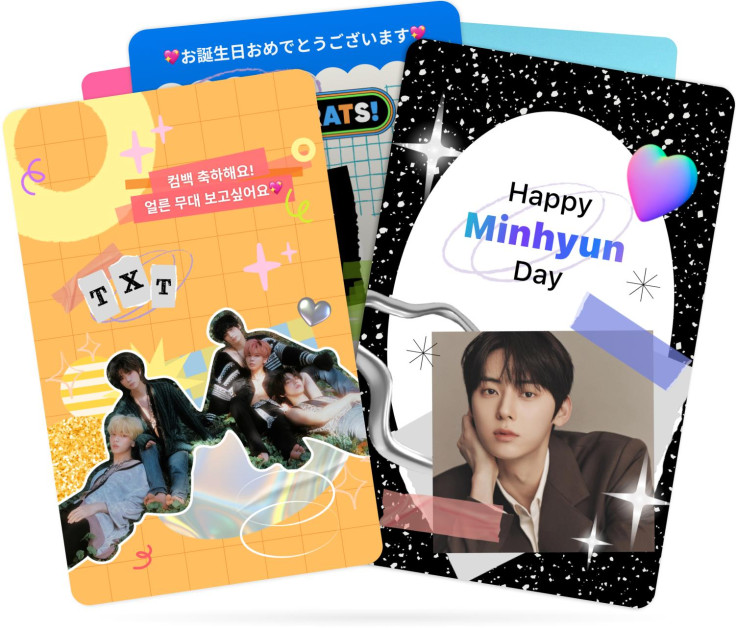 To access the new feature, which is only available on the Weverse app version 2.9.5 or higher, fans can follow these three easy steps:
Go to a community of a K-pop artist/group on the Weverse app
Proceed to the "Artist" tab, and click "Fan Letter"
Start writing your fan letter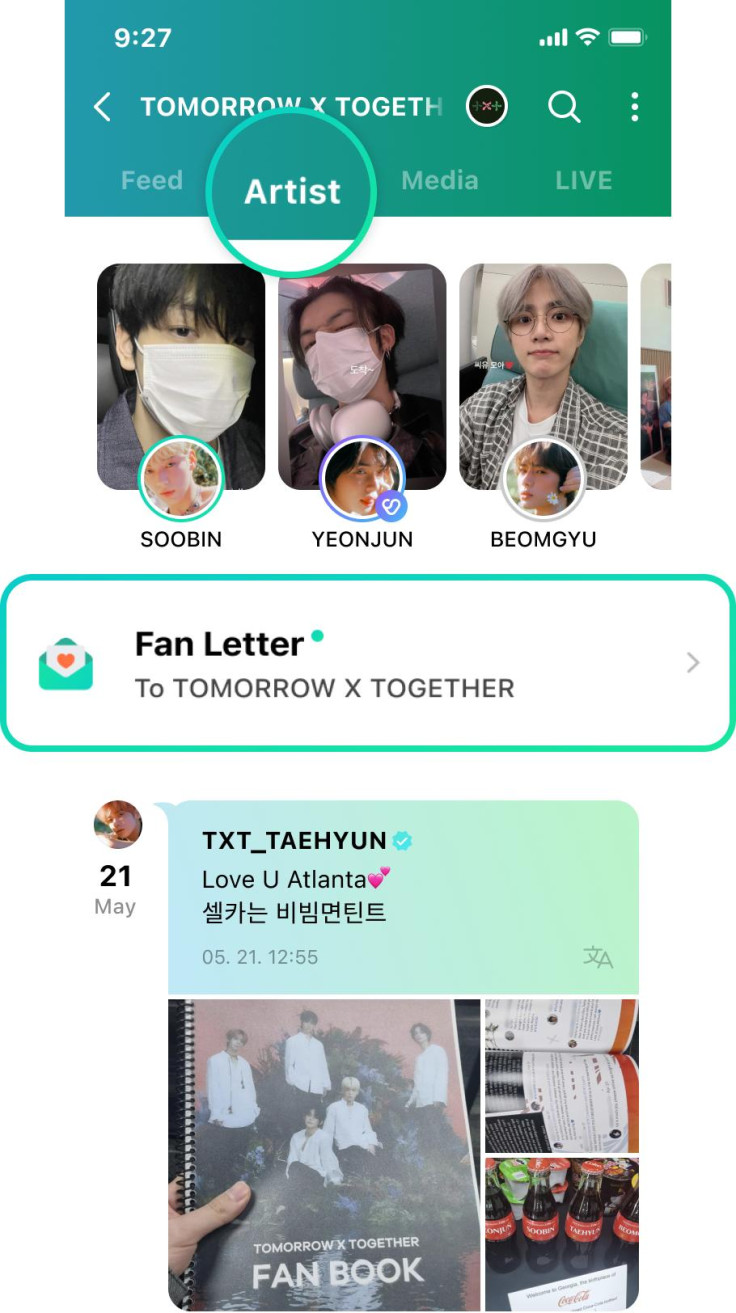 All the fan letters can be viewed by the artists and members of the community in the "ALL" category. Fans can keep track of the letters they send in the private "MY" tab.
Members are also encouraged to "leave hearts on fan letters written by other fans. If they moved your heart, give them your heart!"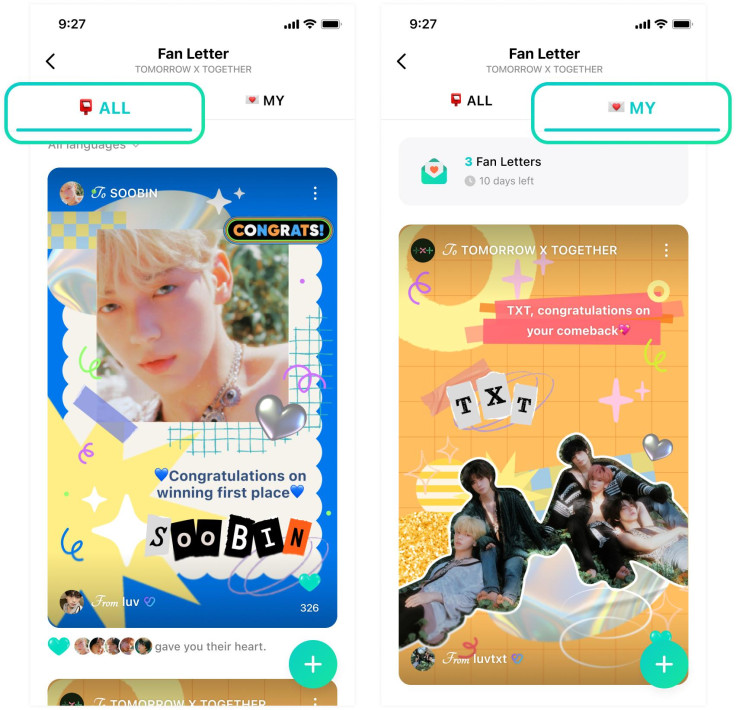 Non-members would have to undergo an SMS authentication process to officially enter the "Fan Letter" service, but membership holders can proceed without having to undergo the process again.
It should be noted that fans can send up to three letters from each community they joined for free, each month. Those who want to send more will have to purchase fan letter vouchers using the in-app currency Weverse Jelly.
Users are urged to respect each member of the community and to be "kind to one another." The service uses artificial intelligence-based (AI) technology that automatically filters for malicious and abusive messages to protect artists.
Fans could face restrictions if they send letters with offensive text and images, repetitive content (identified as spamming), and personal information such as mobile phone numbers. They may also be banned if they maliciously impersonate community members, artists or staff, and violate South Korean laws by including illegally filmed content.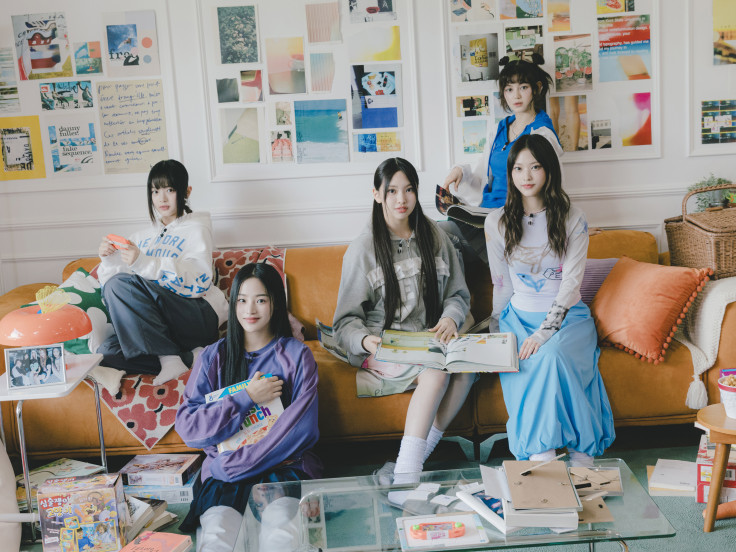 © Copyright IBTimes 2023. All rights reserved.