Watch: Synagogue Bleacher Collapse Kills 2, Injures Over 200 In West Bank
KEY POINTS
Two people were killed and more were injured after a synagogue's bleacher collapsed
Officials said the temple was unfinished and dangerous
Police said it would likely make arrests in connection to the collapse
Two people were killed and over 200 more were injured in Israel after the bleacher of an unfinished West Bank synagogue collapsed Sunday during a religious service for a major Jewish holiday.
A 12-year-old boy and a 40-year-old man were pronounced dead while at least 213 people were injured from the incident, local newspaper the Jerusalem Post first reported.
The incident happened at the town of Giv'at Ze'ev near the nation's capital of Jerusalem during the evening prayers for the beginning of Shavuot, according to the Associated Press.
"When I arrived there was a big commotion, people shouted and ran everywhere telling me that the bleachers had collapsed with dozens inside the synagogue," paramedic Moshe Tubolsky was quoted by the Post as saying.
"A number of lightly wounded people were near the entrance and civilians led me to a severely wounded man who was lying on the floor nearby, unconscious and suffering from a head injury," he added.
Surveillance footage of the collapse was shared online by Walla News editor Guy Elster, and it showed ultra-Orthodox Jews praying in the rear stands of the packed Hasidic temple before they fell to the ground from the structure caving in.
The town mayor claimed the building was unfinished and dangerous, and the police had ignored previous calls to take action, as per the Associated Press.
Israel Fire and Rescue chief Deddi Simhi corroborated the first allegation, telling Israel's Channel 12 that "this building is not finished. It doesn't even have a permit for occupancy, and therefore let alone holding events in it."
Police, for their part, said there would likely be arrests made in connection to the collapse.
The incident comes weeks after a stampede at a religious festival in northern Israel killed 45 ultra-Orthodox Jews and injured over a hundred more.
An estimated 100,000 ultra-Orthodox Jews attended the Lag B'Omer holiday event at Mount Meron on April 29 even though health officials warned the public not to attend due to the ongoing COVID-19 pandemic.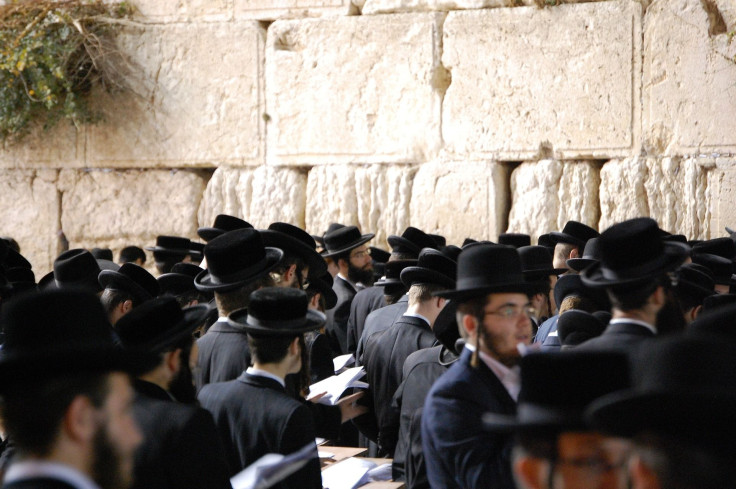 © Copyright IBTimes 2023. All rights reserved.