Watch Teyana Taylor Recreate Sexy 'Fade' Performance Live At Kanye West Pop-Up Show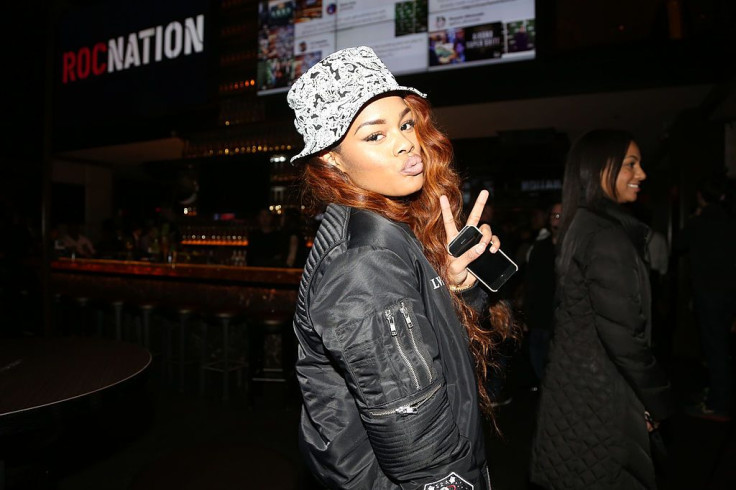 In honor of his Yeezy Season 4 fashion show on Wednesday, Kanye West hosted a GOOD Music pop-up performance at Webster Hall in New York City later that night. The show featured performances from Desiigner, 2 Chainz, Pusha T and even Kanye, but the star of show was Teyana Taylor, who recreated the sexy video for West's song "Fade."
After West premiered the video at the 2016 MTV Video Music Awards last month, Taylor's popularity skyrocketed following her live performance, and it's sure to go up even more. Sporting the same outfit she wore earlier in the day during the runway show, Taylor did all of the same moves from the video around a workout bench. Taylor didn't only recreate the dance moves from the video, she also redid the steamy makeout scene with her fiancée Iman Shumpert who joined her on stage.
In a recent interview with People, Taylor was asked about the reaction she got from women on social media about her physical appearance. "It feels dope. I think the part about it that I love the most is that [the video] inspires women to know that you can be superwoman, even with a child."
Taylor, 25, and Shumpert, 26, welcomed their first child in December, making Taylor's toned body an even more impressive feat. "Giving birth is a beautiful thing, and I think that instead of everyone being worried, like, 'Oh, is my body going to be messed up?' This is really showing women, like, no, anything is possible."
As she prepares for the debut of her next album, Taylor recently released a video for her "Champions" freestyle. Wearing only a balaclava and a gold chain, Taylor once again showed off her amazing body which was covered completely in gold paint.
© Copyright IBTimes 2023. All rights reserved.