WATCH: Top Moments When BTS' Jin Gave In To His 'Impulsive' Thoughts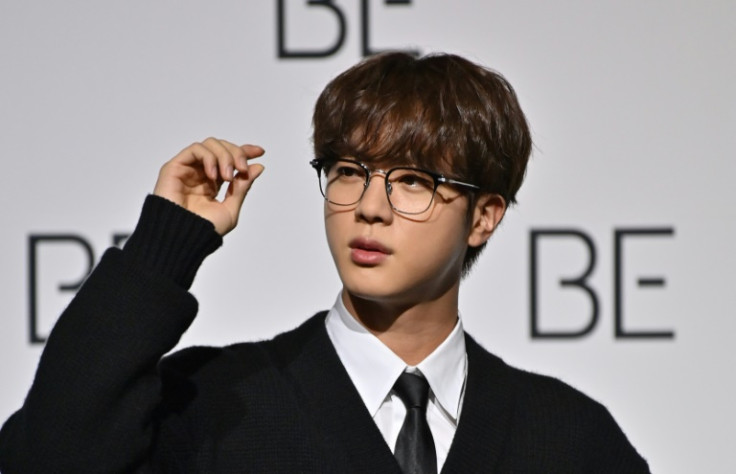 KEY POINTS
A video of BTS' Jin giving into his "impulsive" thoughts went viral on TikTok
Jin once sliced his birthday cake using his bare hand
He also once filmed himself cutting his own hair
BTS member Jin's fans are looking back at some of his most iconic and random moments amid his mandatory service in South Korea's military.
TikTok user @epiphamii recently shared a compilation of the top moments the 30-year-old singer gave in to his impulsive thoughts — a "spontaneous" thought that comes to mind that is often taboo — during TV appearances, performances, interviews and even press conferences over the years.
The one-minute video began with a clip of Jin slicing his birthday cake with his bare hand during a Weverse live stream on Dec. 4, 2022, right before he enlisted in the military.
One old clip also showed the idol filming himself cutting his own bangs using scissors in what appeared to be a hotel bathroom.
Another clip showed Jin grabbing a yoga mat and using it to hit a punching bag before heading back inside the house. It appeared to be from an episode of BTS' 2020 reality show, "In The Soop."
Other clips featured Jin slamming the lid of a blender, attempting to put a small stuffed toy inside his pants, playing with a microphone during a press conference, kissing his own cutout image, stuffing a microphone into his mouth, touching a hot pan, biting the finger of fellow BTS member V, and pinching Jungkook.
The video ended with the "Astronaut" hitmaker initially slicing a doughnut using a fork and knife before using his hand to pick it up and eat it.
BTS fans — known as ARMY — flocked to the comments section of the video to gush over how "funny" Jin is and express how much they miss him. The post has since accumulated 1.5 million views and about 346,000 likes.
"He is the definition of 'don't let them know your next move,'" one user wrote.
Another commented, "Cutting his bangs will never not be [the] funniest thing ever."
"He acts so IMPULSIVE. I love it," a third user said, while another commented, "I miss him so much."
"I'll never get over how he sliced that cake so neatly with his hand," a fifth user wrote.
"[Please], he has no chill," a sixth user wrote.
Another commented, "Jin is so real for that."
BTS is currently on a hiatus as a group, with the members pursuing individual projects and completing their mandatory military service in South Korea.
Jin entered the military last December and was followed by J-Hope in April. Reports have claimed that RM, Suga, Jimin, Jungkook and V are expected to enlist by the end of this year after concluding their respective solo activities.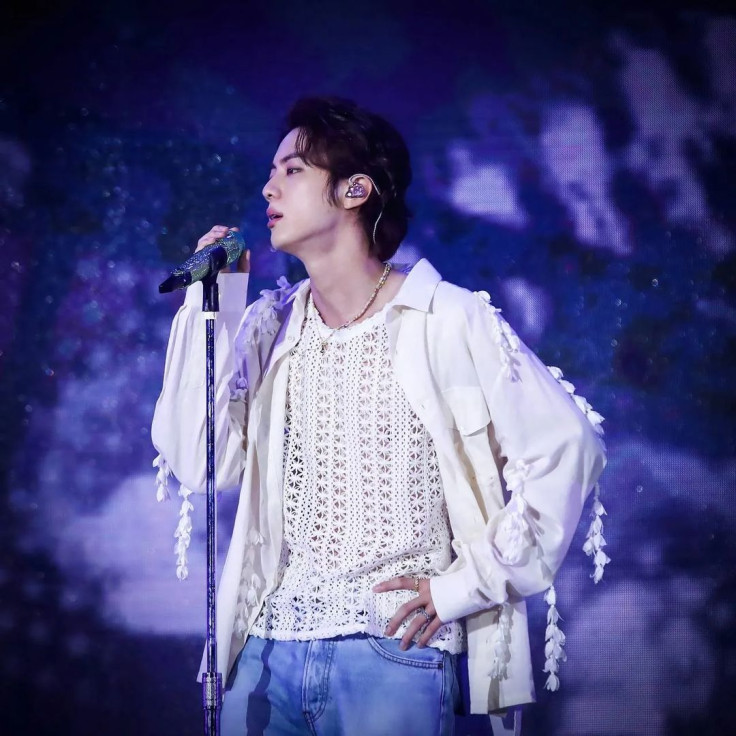 © Copyright IBTimes 2023. All rights reserved.