BTS Jin's Older Brother Kim Seok Joong Denies Special Treatment For Bruno Mars Concert Ticket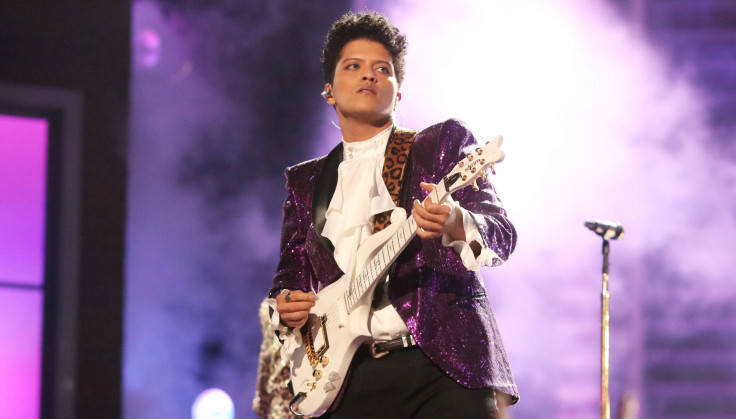 KEY POINTS
BTS member Jin's older brother addressed the controversy surrounding his Bruno Mars concert ticket
The concert was part of the "Hyundai Card Super Concert" series
Mars' two-day concert in Seoul was packed with K-pop idols and celebrities
BTS member Jin's older brother has addressed the allegations of special treatment in acquiring concert tickets for Bruno Mars' recent concert in Seoul, South Korea.
Speculations arose after Kim Seok Joongshared photos of his concert ticket on his Instagram Stories, with rumors claiming that it appeared to be an "invitation" ticket.
In a now-deleted Instagram post, however, Kim assured everyone Monday that there was no special nor preferential treatment involved in obtaining the ticket, Sports Chosun reported.
He apologized for unintentionally causing controversy at an event meant to be enjoyable for all concert attendees.
"I think I created a controversy at a concert that should have been fun, so after understanding the situation, I will tell you my position so that no other secondary damage occurs," Kim started his post.
"First of all, the tickets were not acquired through any illegal means or obtained expediently. They were not invitation tickets purchased in advance from a specific company or organization," he claimed.
Kim clarified that he received the transferable ticket issued by Hyundai Card from an acquaintance who could not attend the concert.
"As indicated on the invitation, it clearly stated that the ticket could be used by the card member or the person to whom it was given," he further explained.
The issue of preferential treatment at Mars' recent Seoul concerts became a hot topic in Korean online communities after some attendees claimed that many celebrities enjoyed seats close to the stage, according to AllKpop.
It sparked a debate over whether or not the celebrities had been given preferential treatment by being gifted the "good" seats, an allegation that Hyundai Card has denied.
According to the report, Hyundai Card clarified in a statement that it did not gift tickets. The celebrities who attended either received invitation tickets from the artist himself or purchased tickets through their agencies, according to the organizer.
Mars held a two-day concert in Seoul Saturday and Sunday as part of the "Hyundai Card Super Concert" series.
The singer proved his popularity among celebrities with his star-studded list of attendees on both days of his concert held at the Jamsil Olympic Stadium in Seoul.
K-pop idols from different groups attended Mars' concert including Sooyoung from Girls' Generation, Le Sserafim members, Kai and D.O. from EXO, RM and V from BTS, as well as Lisa, Jennie and Rosé from Blackpink.
NCT members, Seventeen members, G-Dragon from BigBang, WOODZ, Hyunjae from The Boyz, Kino from Pentagon, B.I., and Sandara Park were also among those who attended his shows.
Mars reportedly hosted an afterparty in Seoul after his successful concert. BTS' RM, G-Dragon, B.I. and BIG Naughty were reportedly among the many invited guests.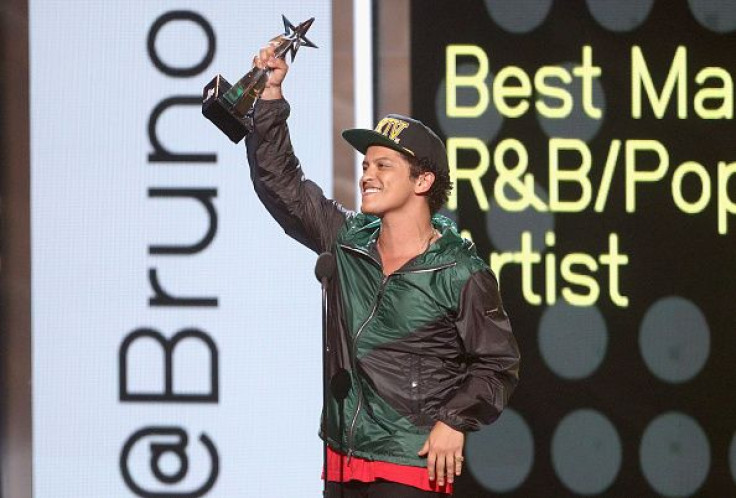 © Copyright IBTimes 2023. All rights reserved.