Waterville, Maine, Fire: Huhtamaki Mill Blaze Injures Firefighter, Multiple Crews On Site
UPDATE: 6.00 a.m. EST- Waterville's fire chief Shawn Esler said the fire at the Huhtamaki plant was contained. Though the investigation into the cause of the fire is underway, Esler believes it started in one of the machines and spread to the roof of the building. Reports suggest one firefighter is staying at the plant to watch for hotspots.
Original story:
Multiple fire departments were battling a four-alarm fire at the Huhtamaki paper products plant in Waterville, Maine, on Tuesday night.
Waterville fire chief Shawn Esler said firefighters from 15 communities were at the scene tackling the blaze which was burning the paper machines below the roof, Central Maine reported. When the officials arrived at the scene around 5.30 p.m. EST, the two-story building was being evacuated and the flames were coming from the roof.
Esler added the blaze was not under control and the cause behind the blaze was unknown.
"We do not have a cause for the fire at this time. The (state) fire marshal's office has been contacted," he said.
Though the mill owners said all employees escaped safely, one firefighter was injured and transported to a local hospital's emergency room. Esler said he did not know the extent of the firefighter's injuries.
"A fire in the mill is not uncommon because of the processes they use to make paper products. They're not frequent, but they're not uncommon," he added, Bangor Daily News reported.
Images and videos from the scene show firefighters working inside the building with several trucks parked at the main street, which includes one Central Maine Fire Attack School truck. Five school buses were also parked near the building and firefighters went in and out of them to get warm as the temperatures dropped to single-digit temperatures. The wives of the firefighters were also seen at scene serving food and coffee.
Huhtamaki is a Finland-based food and beverage package maker. Its Waterville plant makes a variety of products such as compostable paper plates and drinking cups.
This is a developing story.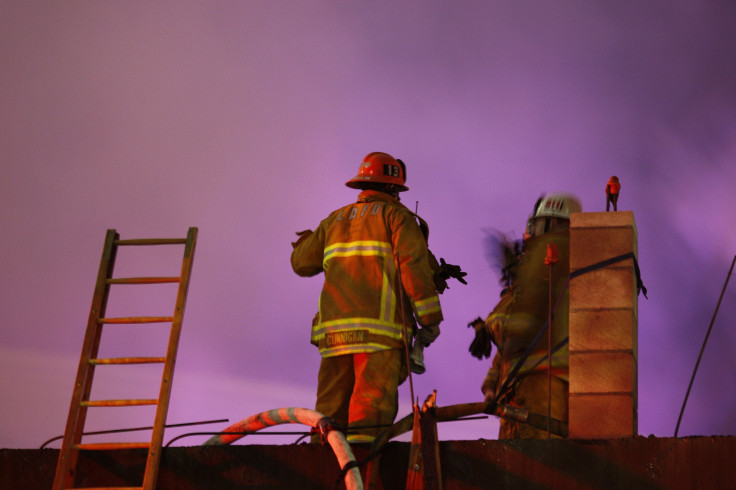 © Copyright IBTimes 2023. All rights reserved.