'Wave, Listen To Me!' Episode 6 Live Stream Details, Spoilers: 'There's No Such Thing'
KEY POINTS
The radio station receives a weird fax message from a listener
The message reveals that the sender needs help
Minare and Nanba pays a visit to the sender in "Wave, Listen to Me" episode 6
The radio station receives a fax addressed to Minare in "Wave, Listen to Me!" episode 6. And, it turns out Minare and Nanba will have to go meet this sender. The show is also called "Nami yo Kitte Kure."
This article contains spoilers from "Wave, Listen to Me!" episodes.
The preview trailer for "Wave, Listen to Me!" episode 6, which is titled "There's No Such Thing," showcases Minare and Nanba meeting the sender of a weird message from a listener.
"Please help. I am cursed," reads the content of the fax. He is likely the sender of the fax to Minare. Meanwhile, Minare believes that their show "attract the weirdos" if they keep airing "missiles."
Kanetsugu Mato, production department chief director at Moiwayama Radio Station (MRS), orders Minare and Nanba to visit the sender. He wants them to record the investigation from start to finish.
Minare is annoyed with this new development as she just started off working at the radio station. "Mr Mato, you deserve to contract an unknown STD and die, seriously," Minare says in the preview trailer. Mato and Minare's interactions are quite comical, and Minare's reactions to Mato's comments are usually over the top.
Meanwhile, in the previous "Wave, Listen to Me!" episode, Minare arrives at the station to discuss her first official session. She brings a cake to Mizohu for her birthday. As the two are having their moment, Mato interrupts and tells them about the meeting.
Mato asks her if she has a good segment idea. He tells her that he has decided that her program will be an irregular feature with no fixed format.
Minare's feature will be based on spontaneous ideas and random content. As an amateur, Minare has proved her potential in her impromptu breakout in the debut episode of the show.
Her first feature is a fictitious report of a woman who just murdered the man who betrayed her and is missing from the scene.
"Wave, Listen to Me!" episode 6 is scheduled to air Friday (May 8). The episode can be watched online via live streaming mode on Funimation. Currently, the installments are available in Japanese with English subtitles.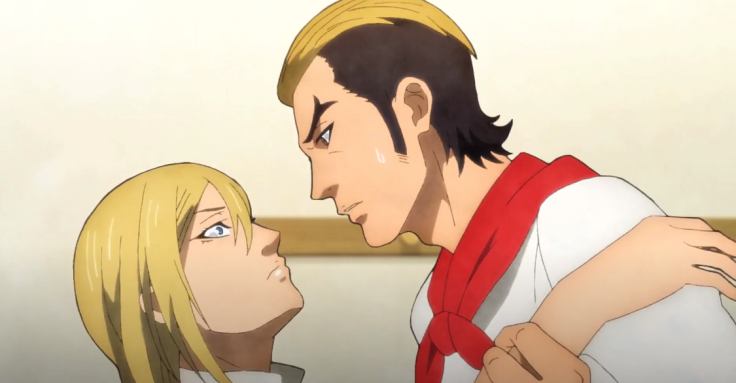 © Copyright IBTimes 2023. All rights reserved.