'Wayward Pines' Season 1 Spoilers: 4 Questions Fans Have After Episode 8, 'The Friendliest Place On Earth'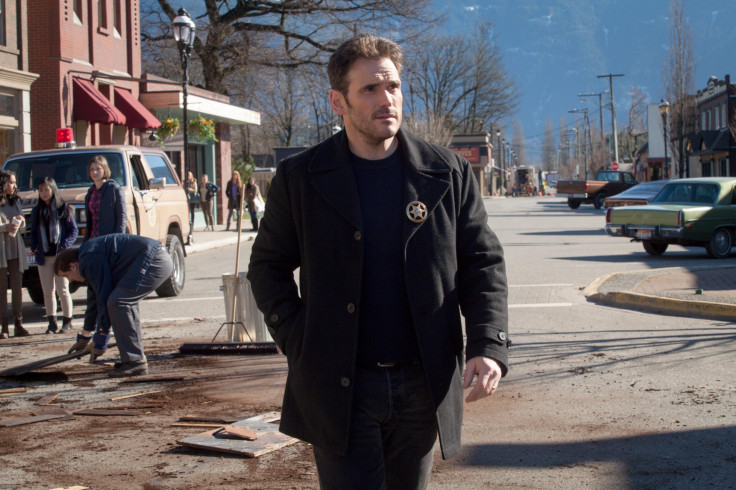 Episode 8 of "Wayward Pines" Season 1 saw a whole lot of chaos descend on the troubled town. Poor Ethan Burke (Matt Dillon) struggled to keep order in Wayward in the face of Kate (Carla Gugino) and her gang of insurgents' attempts to break through the fence surrounding the town. Plus, David Pilcher (Toby Jones) was facing problems behind the scenes as well. There is certainly a war going on in Wayward Pines and the episode's big cliffhanger left fans with a lot of questions!
Here are 4 things fans are asking after episode 8, "The Friendliest Place on Earth":
1. Will the Abbies Get Into Wayward Pines?
At the end of the episode, Eric (Giacomo Baessato) drove a stolen truck through the electrical fence surrounding Wayward Pines and broke through to the other side, finally getting the freedom the rest of his group had either died or gone to jail pursuing. However, his celebration did not last too long before he found out why the fence was there in the first place. Eric spent about 30 seconds on the other side before the evolved superhumans tore him to shreds. However, his truck left a gaping hole in the town's fence. Will the Abbies get inside and terrorize Wayward Pines?
2. Did Pilcher Make a Mistake?
Upon discovering that an insurgent group had been operating in Wayward Pines for years, David Pilcher became paranoid that his own people, the ones monitoring the town's citizens from behind the scenes, were in on the conspiracy. So when he found out that one of his employees, Reggie (Nicholas Carella), was innocently ignoring certain protocols out of respect for the residents' privacy, he decided to place him back in a cryogenic freezing chamber. The choice rattled the rest of Pilcher's crew and even Pam (Melissa Leo) disagreed with her brother. Will the decision cause the kind of mutiny from within that Pilcher is trying to prevent?
3. What Will Ethan Do with Kate?
Ethan locked Kate and the rest of the insurgents up in jail, but that is far from the end of his problems. The residents of the town have become accustomed to some rigid standards of justice and demand a reckoning in response to the bomb on Main Street. Ms. Fisher (Hope Davis) is even encouraging Ben (Charlie Tahan) to publicly call for Kate's execution. Will Ethan be able to calm the masses without reckoning Kate?
4. What is Plot 33?
Fans are still waiting on an explanation for the mysterious piece of land Theresa (Shannyn Sossamon) discovered in episode 7. Does Plot 33 really contain a way out of town? What secrets are hidden in the forbidden area? Perhaps episode 9 will have the answers.
© Copyright IBTimes 2023. All rights reserved.