'Wayward Pines' Season 2 Spoilers: 6 Things To Know Before May 25 Premiere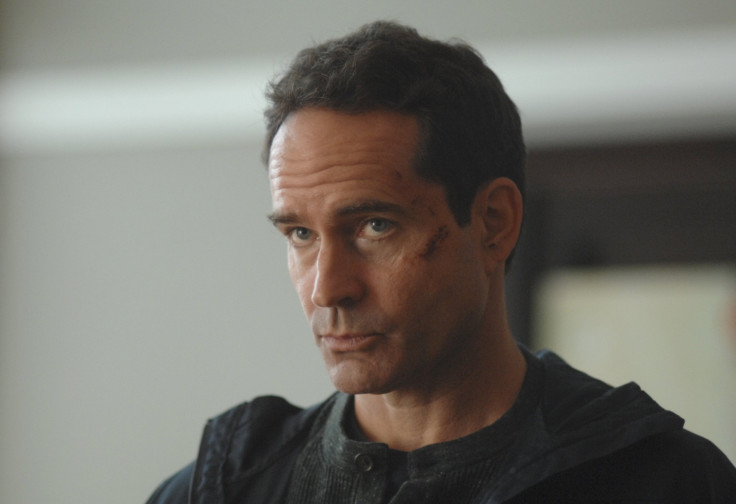 It's time to wake up from "suspension." Fans will return to the last town on Earth when "Wayward Pines" Season 2 premieres Wednesday night. Although Season 1 was conceived as a miniseries, its success earned it a second season of twists and turns. Before you tune in, check out what you should know about the sophomore season of the Fox drama below.
1. New Faces: Dr. Theo Yedlin (Jason Patric) will be the main character in the series. Yedlin is a new resident of the town, and he will look to solve the mystery that surrounds Wayward Pines. CJ Mitchum (Djimon Hounsou) will also play a large role in the show as a town historian who is one of the few people able to bridge the new and old worlds. Among the new faces will be actors Josh Helman ("Max Max: Fury Road"), Nimrat Kaur ("Homeland") and Kacey Rohl ("Hannibal").
2. Returning Characters: While Season 2 will feature plenty of new characters, there will be some familiar faces from Season 1. Kate (Carla Gugino) will return to Wayward Pines, and Sheriff Arnold Pope (Terrence Howard) will also be back despite being killed in the initial season. Other returning characters include Ben Burke (Charlie Tahan), Theresa Burke (Shannyn Sossamon), Megan Fisher (Hope Davis), Adam Hassler (Tim Griffin), Jason Higgins (Tom Stevens), Nurse Pam (Melissa Leo) and David Pilcher (Toby Jones).
3. Season 2 Will Serve as a Fresh Start: If you didn't see Season 1 of "Wayward Pines," you'll still be able to tune into Season 2 and understand what's going on. According to IGN, the sophomore season has been designed to serve as a fresh start. It will begin with a new person in town who will slowly learn the mysteries that surround it and how exactly it is they all came to be in Wayward Pines.
4. Series Could Have a Third and Final Season: In an interview with Entertainment Weekly, executive producer M. Night Shyamalan said that after Season 1 he got together with Blake Crouch, author of "The Wayward Pines Trilogy" of novels, to plan both a second season and a conclusion to the story told by the television series. The two settled on a final ending after 30 episodes, meaning they have one more season planned after Season 2 to wrap up the story of the world's last town.
5. Rebellion: When Season 2 begins, the synopsis reveals Wayward Pines will be in a rebellion. The First Generation seized control of the town in the Season 1 finale, but the rest of the residents won't settle for its harsh rule. Expect the two sides to clash throughout Season 2, while the abbies on the other side of the fence remain a threat.
6. Two People Die In Premiere: Season 1 of "Wayward Pines" closed with a shocking death as Ethan Burke (Matt Dillon) was killed, and the Season 2 premiere is expected to deliver a death equally as surprising. According to TV Guide, there are two deaths in the premiere, and it appears at least one of them will involve a returning character.
"Wayward Pines" Season 2 premieres on Fox Wednesday at 9 p.m. EDT.
© Copyright IBTimes 2023. All rights reserved.