To Wear or Not to Wear White After Labor Day, That is the Question - 5 'How to' Rules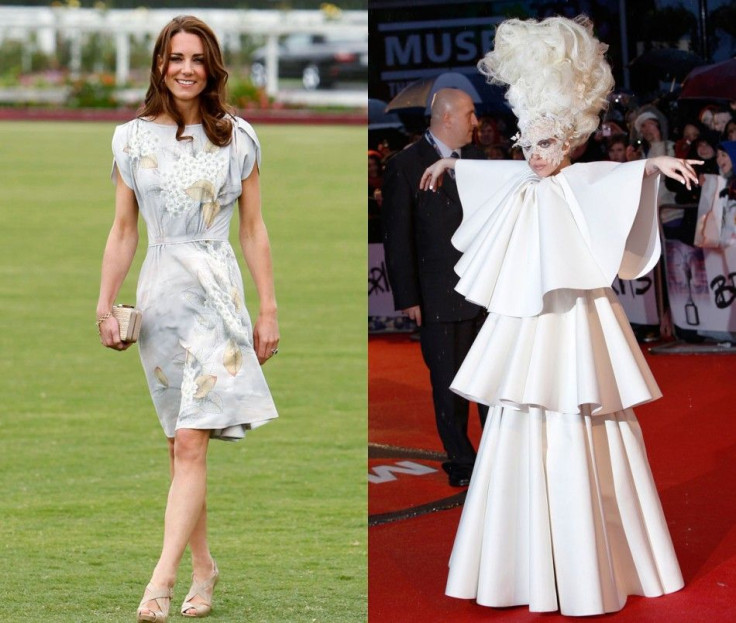 Everyone often wonders the question come September; "Why can't I wear white after Labor Day?" But nowadays, the "no white after Labor Day" rule seems to be a figment of fashion's past.
No one seems to know where the origin of this timeless no wearing white after Labor Day rule came from, but it continues to plague us year after year.
A few years ago, Time published an article about the moratorium of white past Labor Day, delineating the possible reasons why this urban legend of a rule was created. The main reason for the white rule seemed to come from early 20th century American, when many well-to-do city dwellers would summer in homes outside of their metropolis abodes, dressing in light, white fabrics to stay cool.
According to Time, "Labor Day is noted as the end of summer, and many of these people, upon their return back to the city, would pack away all traces of white considered resort wear. This trend translated into the early 1950's middle class population, and most likely to prior people, who concocted the Memorial to Labor Day only for white rule to emulate the upwardly mobile."
Though evidence for the rule seems unproven, I can personally remember my grandmother, the same woman who wore a babushka daily, scolding me as a child for donning white past the cut-off date. My mother, along with all others from her generation, even said, "You just don't," claiming people poked fun of those wearing white past it's expiration on the first Monday of Sept. in the 1960's and 70's.
While I too obeyed unknowingly and stored all colorless clothes for the next summer, conforming in fear of being a rogue fashionista, today it seems like all rules have subsided and white after Labor Day lives on past its shelf date. This breaking of the rules trend seems ubiquitous, translating from the runway, to celebrity style to everyday life.
According to Elle, "there's more bright white (as opposed to winter white) than ever before in the fall season. Whites were shown [on the runway] with hair off the face, perhaps a pop of color at the mouth, and toned-down shoes, as if to proclaim that right now, white is the opposite of frivolous."
Similarly breaking standard rules, bright pinks, oranges and blues normally reserved for the summer months, are seen in nearly all the September issue fashion editorial spreads this year. If jewel tones, mostly notably seen from Gucci, are in for Fall, then maybe there aren't any rules.
Then we have our fashion forerunners like Lady Gaga, who makes wearing white after Labor Day seem like a slap on the wrist in comparison to her wacky wardrobe, which seemingly lacks any trace of pants and instead includes packaged lunch meat.
While most of my New York neighbors were spotted today in head-to-toe white shopping and BBQing in the last moments of summer, I predict they will not be putting white away just yet.
As winter white has become a staple over the past few years, this season white will live on past Labor Day. So how should you wear white past Labor Day? Here's 5 rules to follow to wear post-Labor Day white.
1. Do not wear white in light fabrics. Not only will linen not keep you warm in the upcoming chilly months (in the Northeast regions of the U.S.), but linens and slinky cotton are not excusable fabrics for fall or winter. Instead, wear a heavier fabric or layer leftover summer linens in white with another lightweight material for a layered look.
2. Pair white with darker colors: White can be paired with a darker color for the colder months. Instead of head-to-toe white dominating an outfit, choose one white piece and put it together with something dark, possibly black or dark brown.
3. Consider off-white: Off-white is often referred to as winter white. Creams, beiges and nudes look really great with remnants of a summer tan and pair well with drabby fall colors.
4. Try the staple white blazer: If you're craving to don some white in winter, invest in a white blazer in a material that could work for all seasons. White blazers are perfect for breaking the chill in the summer on a boat or wearing to the office in Fall with black pants.
5. Accessorize in white: If you are conservative in your fashion habits, and still obey your grandmother unlike me, you can try white in an accessory. A white bag or belt or even shoes can pair well with Fall attire.
FOR FREE to continue reading
✔️ Unlock the full content of International Business Times UK for free
offer available for a limited time only
✔️ Easily manage your Newsletters subscriptions and save your favourite articles
✔️ No payment method required
Already have an account?
Log in
© Copyright IBTimes 2023. All rights reserved.