The Weinsteins Are Not The 'Kindest' People In The Industry, 'Scary Movie' Creator Says
KEY POINTS
Marlon Wayans has revealed that Bob and Harvey Weinstein still "owe" them a lot of money for the first two "Scary Movie" films
Wayans also shared that the Weinsteins were not the "kindest" people to work with in the industry
The original "Scary Movie" was released in 2000 and became a hit at the box office
One of the creators of the "Scary Movie" film series has revealed that Bob and Harvey Weinstein still "owe" them a lot of money for producing the first two films in the highly successful franchise.
Speaking in an interview with Variety, Marlon Wayans, one of the producers of the original film, opened up about how dreadful it was for them to work with the Weinstein siblings.
Wayans revealed that the Weinsteins were not the "kindest" people to work with in the industry and even called them an "evil regime." Wayans, who wrote the first two movies in the series, also shared that the Weinsteins did what they wanted to do and if someone said no, they could just find someone else to do it.
"[The Weinsteins are] not the best or the kindest people to be in business with. They are very much an evil regime, I guess. They do what they want to do how they it – and it can be rude and quite disrespectful. We could not come to terms on the deal. It's like, 'If you do not want to play for the jokes, have somebody else do it,'" Wayans told the publication.
Apart from Marlon, his two siblings — Shawn and Keenan Ivory Wayans — were also part of the movie series. The first two films were helmed by Keenan while Shawn served as a producer for both movies. Marlon and Shawn also had acting roles in the films.
Later in the interview, Marlon recalled the moment when they found out that they were being thrown out from the third movie. He noted that it was Christmas Eve when he got the news that they were going with "someone else" for "Scary Movie 3." He concluded by saying that what the Weinsteins did was really "bad" business.
"We [The Wayan Brothers] read on Christmas Eve that they were going with someone else for ['Scary Movie 3']. We probably could have sued or whatever, but part of us was like, 'All you can do is allow us to create something new.' I could write a book on that whole thing, honestly. They definitely still owe us money, lots of money. What they did was really bad business," Variety quoted Wayans, as saying.
The original "Scary Movie" was released in 2000 and became a hit at the box office. Made on a production budget of just $17 million, the film accumulated more than $278 million worldwide. Since then, four more movies have been released in the franchise.
The films parodied in the series include the likes of "Scream," "I Know What You Did Last Summer," "The Matrix," "The Usual Suspects," "The Exorcist," "Titanic," "The Haunting," "Minority Report," "The Village," "War Of The Worlds," "Black Swan" and "Inception."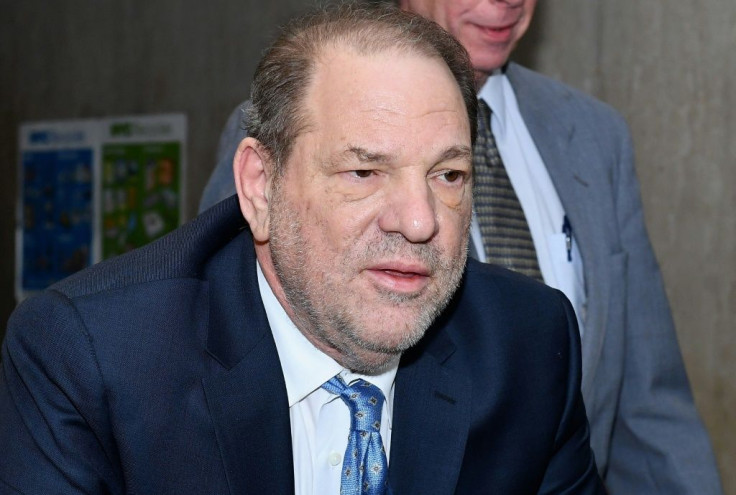 © Copyright IBTimes 2023. All rights reserved.