Weirdest Celebrity Couples Of 2015: Gwen Stefani, Blake Shelton And 4 Other Surprising Pairs [PHOTOS]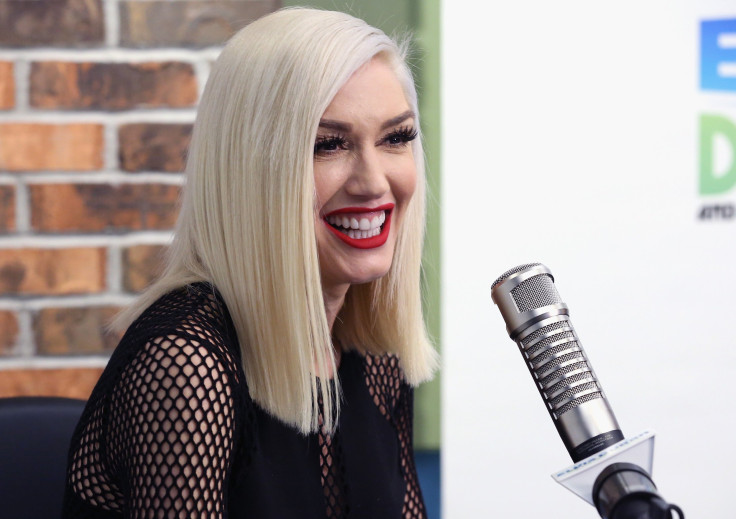 It's not a big surprise when two A-listers decide to date, but some celebrity couples left us scratching our heads this year. Before we usher in 2016, take a look back at some of the weirdest pairs of 2015.
1. Kourtney Kardashian And Justin Bieber
File this under one celebrity couple we never saw coming. Sure the Biebs is good friends with Kourtney Kardashian's half sisters Kendall and Kylie Jenner, but who could have guessed they would start dating? The 21-year-old singer was said to have been spotted getting "super touchy feely" with the 36-year-old reality star and mom of three while partying at the Nice Guy in Los Angeles Dec. 11. People recently reported their romance has been going on for a few months. Bieber is believed to be unconcerned about the idea their fling may be a revenge tactic against Kardashian's longtime on-again, off-again boyfriend, Scott Disick.
2. Gigi Hadid And Zayn Malik
Gigi Hadid ended 2015 by leaving Joe Jonas and leaping into the arms of former One Direction singer Zayn Malik. Their speedy romance seemed to upset the former Jonas Brother who removed the model from his Twitter account "follow" list and deleted a photo of the fellow musician from social media in November after their relationship was revealed.
3. Gwen Stefani And Blake Shelton
Gwen Stefani and Blake Shelton started 2015 in marriages, but both quickly folded. Three months after parting ways with fellow country singer Miranda Lambert, Shelton, 39, was said to be dating his "The Voice" co-star Gwen Stefani. Coincidentally, Stefani, 46, had just ended her marriage of 13 years to musician Gavin Rossdale. The pair has yet to confirm they're officially an item, but based on their recent outings, it's pretty clear they're 2016's "it" couple.
4. Chris Martin And Annabelle Wallis
Chris Martin appeared to be getting serious with actress Jennifer Lawrence in 2015 following his conscious uncoupling from wife Gwyneth Paltrow, but alas, their love quickly faded. Less than two months after he was believed to have split from the 25-year-old Oscar-winning actress he was spotted on a date with "Peaky Blinders" star Annabelle Wallis. Insiders to their romantic outing at Lucali restaurant in Brooklyn, New York, in August said they were "clearly a couple" and it appears things are getting quite serious for the pair. Hello! reported in November that Wallis' vocals will make a cameo on Coldplay's album "A Head Full of Dreams."
5. Kate Hudson And Nick Jonas
Nick Jonas had fans questioning if he had taken a visit to cougar town in 2015 when he was spotted on a Disney World date with actress Kate Hudson. The 23-year-old "Scream Queens" star was photographed riding the Aerosmith roller coaster with Hudson, 36, at Disney's Hollywood Studios, in Orlando, Florida, in September. Both parties have refused to address their suspected romance. Hudson said she doesn't like "addressing any kind of gossip" during an appearance on Bravo's "What What Happens live!" in October.
© Copyright IBTimes 2023. All rights reserved.